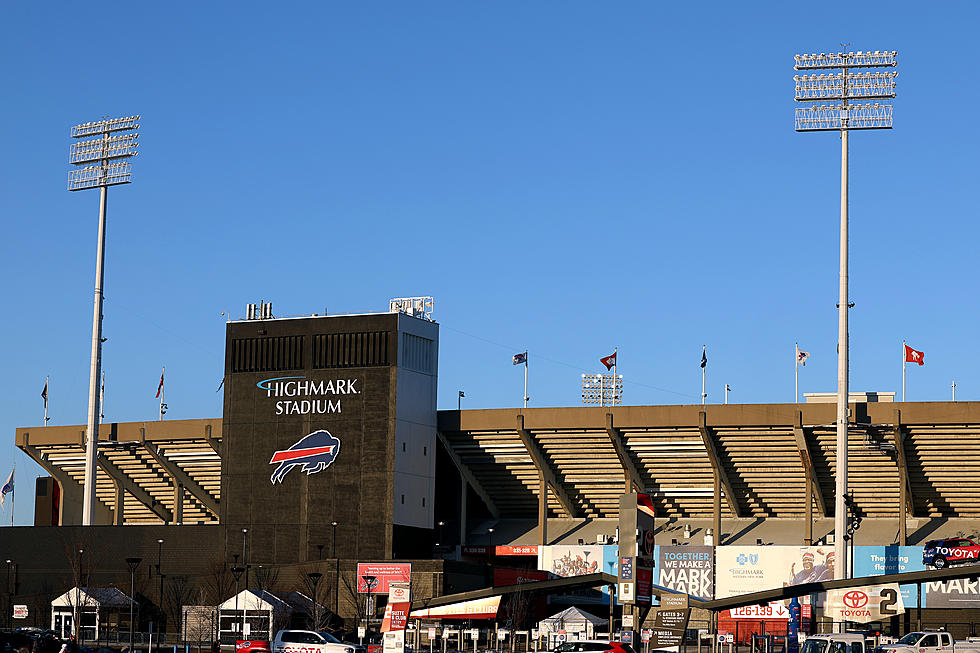 Buffalo Bills' Set To Get $1B In Funds For New Stadium From New York Taxpayers
Getty Images
New York State's annual budget needs to be submitted by April 1st and this year's budget includes a massive budget line for a new Buffalo Bills stadium.
Drive Home With Dave Fields Every Afternoon from 3-7pm on 106.5 WYRK
According to the New York Post, New York Governor Kathy Hochul is expected to include the Buffalo Bills stadium in this year's annual budget and it calls for New York State and Erie County to pay for $1 billion dollars of the proposed $1.4 billion price tag for the new stadium.
The proposal for public funding would be part of the New York budget that needs to be submitted by April 1 to the state Legislature. If it passes, the stadium, which would be designed by an architectural firm called Populous.
The proposed public funding of $1 billion dollars for the $1.4 billion stadium proposal would be the most in public funding for a stadium ever.
The current Buffalo Bills stadium aka Highmark Stadium was built in 1973 and has gone through several major renovations since it was first constructed but the current owners of the Buffalo Bills stated that the team needs a new stadium not renovations to the current one.
The debate over the proposed stadium still continues. Should the new stadium be a dome, retractable roof, or open roof? The proposed new location for the stadium would be in Orchard Park, in the current parking lots of Highmark Stadium.
The owners of The Bills Terry and Kim Pegula have a net worth estimated at around $7 billion dollars and would be responsible for picking up the remaining costs of the stadium.
They could do that through a Personal Seat License charge which charges season ticket holders a certain amount of money for the right to buy tickets for that seat. Currently, 20 NFL teams have PSLs agreements in place for tickets.
Best Free Agents Signed By The Buffalo Bills
The Buffalo Bills are gearing up for a run at the Super Bowl next season and some big-time free agents are already reaching out to the Bills looking to join the team. Check out some of the best free agents the Bills have signed in the past.
The Buffalo Bills Shouldn't Sign These 5 Free Agents
As the Buffalo Bills get ready to head into next season and try to win the AFC East for the third time in a row and the Super Bowl for the first time, there are some players we don't want to see at One Bills Drive.
QUIZ - Can You Name These 25 Buffalo Bills Players?
Alright...Bills Football is here. How big of a fan are you? Can you name of 25 of these Buffalo Bills players?
Can You Name These Buffalo Bills Players - ANSWERS