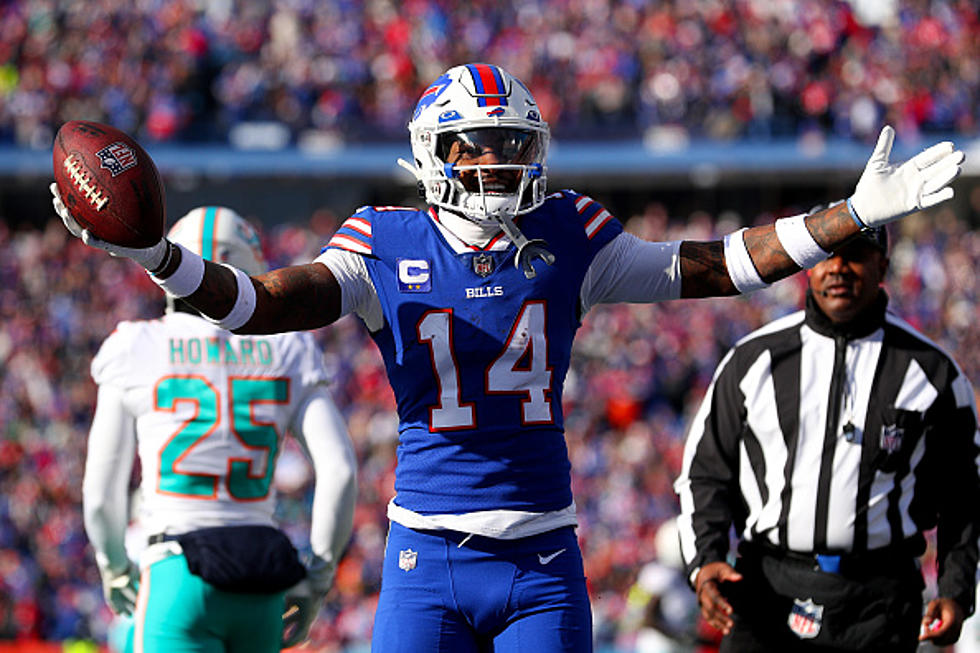 Would The NFL Flex The Buffalo-Miami Game?
Getty Images
The Buffalo Bills return home to Orchard Park this weekend to take on division rival, the Miami Dolphins at Highamrk Stadium. This may be the most talked about and hyped game of the week as there are so many story lines and the least of which is that the Dolphins come to town at 3-0!
It is games like this that the National Football League dreams of for viewership on it's networks. In fact, the top CBS game crew is coming to call the game. Jim Nantz and Tony Romo will be here for the action as the Bills look to keep Miami from adding to their near-record point total from last week.
But would the NFL consider "flexing" this game? Would they move the start time and network to a prime time slot? Not this early in the season.
THE BIGGER STORY?
As many fans were watching the Dolphins chew up and spit out the Denver Broncos and drop 70 points on them, there was a bigger story unfolding. The entire world seemed to be talking about the fact that mega star, Taylor Swift was watching the Kansas City Chiefs game from a suite with Travis Kelcey's mom!
Regardless of who is in attendance at the game this Sunday in Buffalo, it is going to be huge. The rivalry is one of the best in the NFL and there are too many things to watch for in this one. The Bills defense looked mid-season form against Washington and Josh Allen seems to have settled in and more focused! Go Bills!
$4 Million Trailer Home New York State
Buffalo Bills Themed Beers For Your Tailgate
These are brews you will want for your next Bills tailgate.