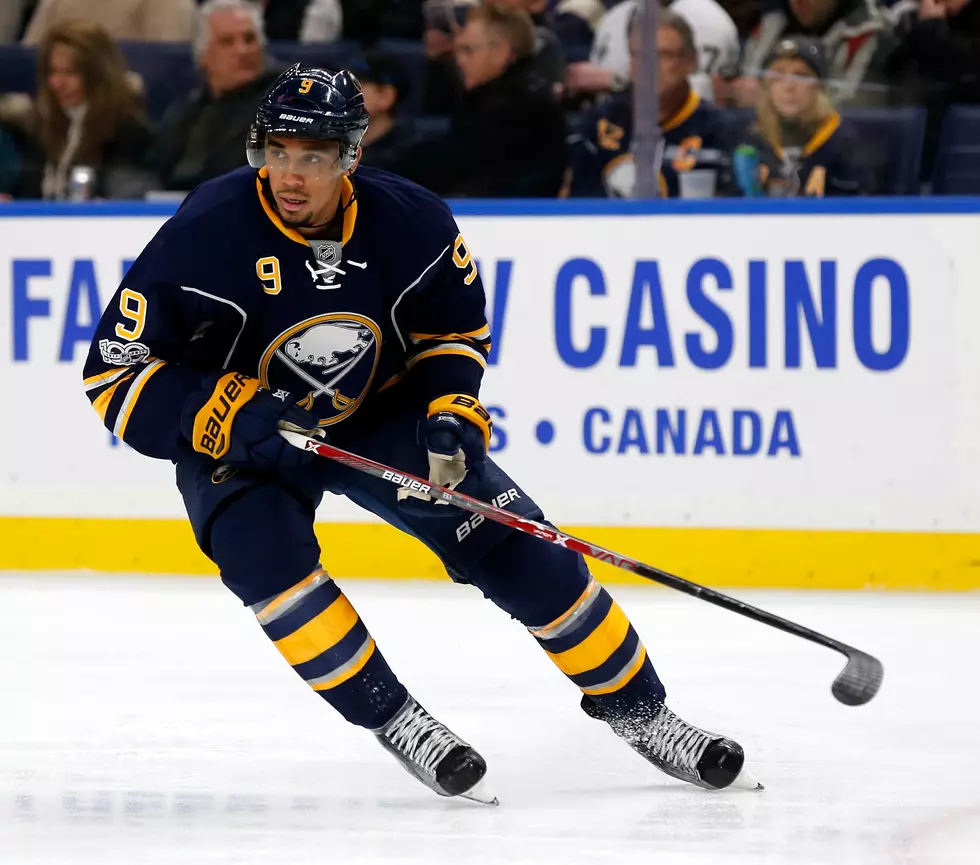 Buffalo Sabres Give Away A Game to the New York Islanders
Evander Kane scored his 27th goal of the season in a loss to the Islanders (Getty Images)
Puck management has been a problem for the Buffalo Sabres all season.  Most of the time their goaltenders bail them out.  But against the New York Islanders on Sunday on Family Appreciation Day the Sabres shortcomings were glaring in a 4-2 loss.
It's one thing to lose the puck when the other team takes it away, but it's quite something different when you give it away.  Three Sabres giveaways led to three Islanders goals.  The worst of them came in third period.  With the score tied at 2-2 Dimitri Kulikov lost the puck and goaltender Robin Lehner batted it directly Anders Lee who scored his 30th goal of the season to make it 3-2.
A short time later Jake McCabe mishandled the puck near the Buffalo net and once again Lee fired it home to make it 4-2 Islanders.
The Sabres had their chances outshooting the Islanders 37-26 but had a tough time beating goaltender Jaroslav Halak.  Evander Kane with his 27th and Zemgus Girgensons with his 7th were the only Sabres to beat Halak as he ended up stopping 35 shots.
Not so good at the other end of the ice as Lehner had one of his poorer games of the season making only 22 saves while allowing a couple of goals he should have stopped.
C.J. Smith the player signed by the Sabres earlier this week after completing his college hockey season earned an assist on the Kane goal.  That's his first NHL point in his first NHL game.
The Sabres have only four games left.  Next up is a rematch with the rival Toronto Maple Leafs on Monday night.