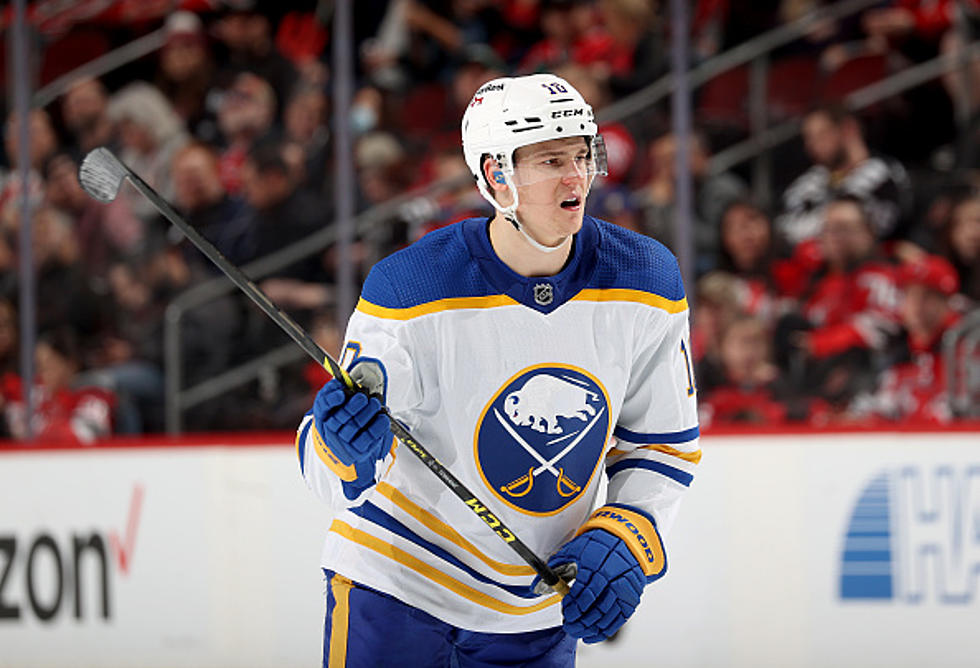 Buffalo Sabres Player Announces Engagement
Getty Images
The 2023 Stanley Cup Final is about to get underway, which will feature two former Buffalo Sabres players.
The Vegas Golden Knights will face the Florida Panthers. Vegas has former Sabres captain Jack Eichel is in is first Stanley Cup Final, which is also his first playoff run. Sam Reinhart is a top-six forward for the Panthers, who is also in his first Stanley Cup Final.
What softens the blow for Sabres fans is the fact they had their best season in 11 years and missed the postseason by two points. Buffalo has arguably the best pool of young players and prospects in the NHL.
The Sabres could use a little more help on the blueline and a player who will have an important season in 2023-2024 is Henri Jokiharju.
Jokiharju has spent the past four seasons with Buffalo, after being traded to the Sabres from the Chicago Blackhawks. The 23-year-old is still young enough to blossom into a legit top-four defenceman in the NHL.
The Finnish defenceman is also celebrating a personal life moment, as he announced his engagement to his girlfriend Henrietta this week.
This is awesome news. Congrats to Henri and Henrietta!
The Sabres front office, scouting staff and coaching staff will be very busy in June and July, as the 2023 NHL Draft will take place at the end of June. Right after that is free agency, which could see the Sabres active in, with cap space available to them.
Buffalo's expectations will be playoffs in 2024.
Buffalo Sabres Captains Since 2000
22 Famous Buffalo Sports Phrases Every Die-Hard Bills and Sabres Fan Knows
Being a sports fan in Buffalo is sometimes like knowing a different language. Here are 22 of our favorite Buffalo sports phrases you already know if you're a huge fan! And if you're new here, here's how to catch up.
Top 10 Most Underrated Buffalo Sabres of All-Time