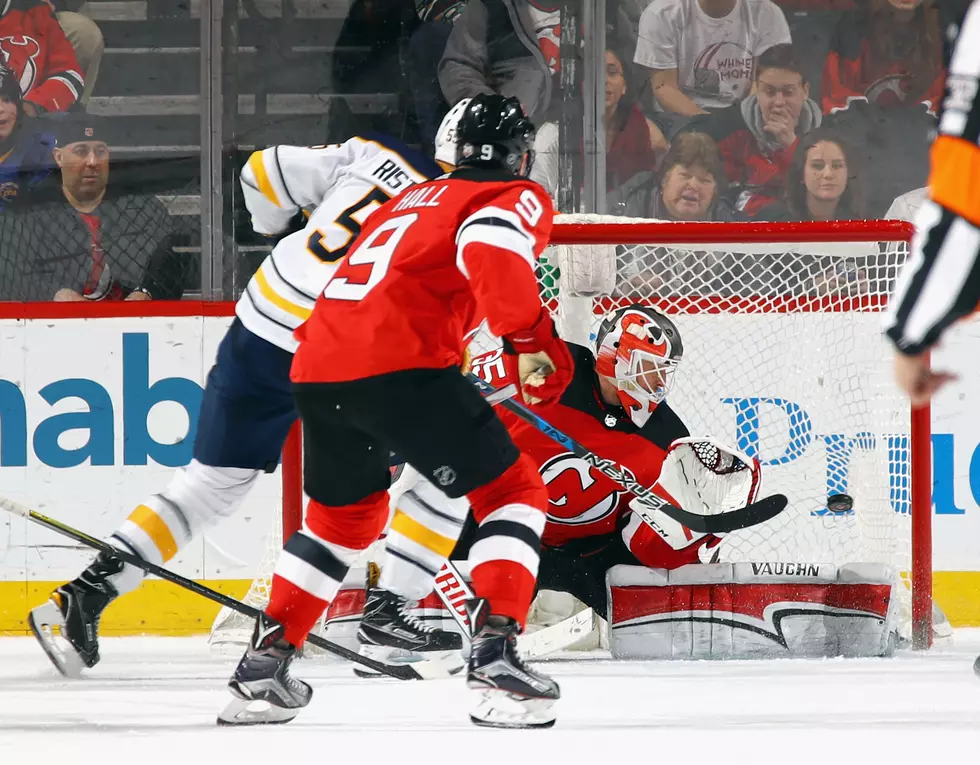 Buffalo Sabres Rally to Win in Overtime
Rasmus Ristolainen scores the game winning goal against New Jersey (Getty Images)
Is this finally the breakthrough game the Buffalo Sabres have been looking for?  Friday night's 4-3 overtime win over the top team in the NHL's Metropolitan division just might have been.  What happens over the next couple of weeks will determine that though.
The Sabres put on a pretty impressive rally from a 3-1 deficit with Jack Eichel leading the way.  Eichel scored twice to tie the game sending it to overtime where Rasmus Ristolainen won it with his first goal of the season.
Former Devil Jacob Josefson scored Buffalo's other goal on his return to New Jersey while Robin Lehner made 35 saves to hand New Jersey its first loss in six games.
What might have been one of the more remarkable occurrences in recent Buffalo sports history is that a video review went their way for a change.  Just a little over a minute after Eichel had tied the game with his second goal of the night the Devils appeared to have taken a 4-3 lead on a goal by Taylor Hall.  The Sabres challenged it though claiming Hall was offside before he scored.  The challenge held up, the score remained tied and it set the stage for overtime and Ristolainen's game winner.
The Sabres are off until Monday when they play the New York Rangers in the outdoor NHL Winter Classic in New York City.