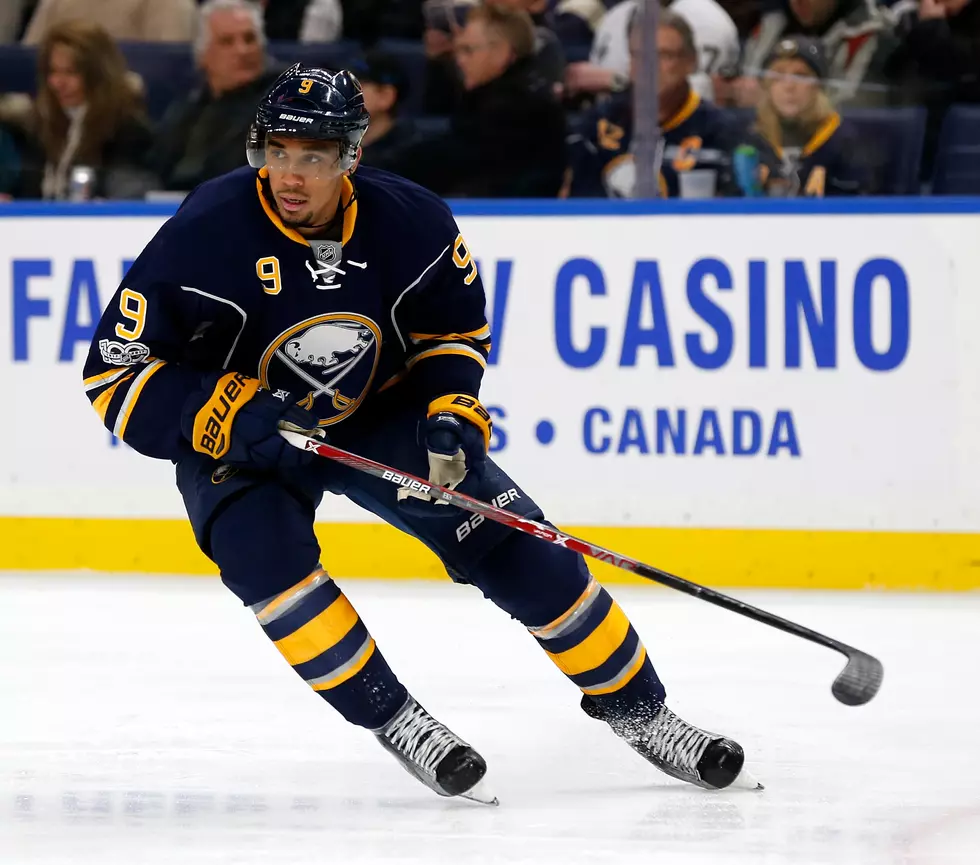 Buffalo Sabres Trade Evander Kane
Evander Kane now with the San Jose Sharks (Getty Images)
You knew it was just a matter of time and the Buffalo Sabres did what most observers knew they had to do.  Just before the trade deadline the Sabres dealt forward Evander Kane to the San Jose Sharks. 
The Sharks were one of the prime bidders for Kane, but for Buffalo the bid had to be just right and general manager Jason Botterill took what he thought was the best deal.  In exchange for Kane the Sabres receive a conditional 2019 first round draft pick, a conditional 2020 fourth round draft pick and forward prospect Dan O'Regan.
O'Regan was a fifth round pick of the Sharks in 2012.  Born in Germany and a 4-year player at Boston University, O'Regan has played only 22 games in the NHL with a goal and four assists.
The 26-year old Kane is an unrestricted free agent at the end of the season and free to sign with any team in the league.  With the Sabres having tied up most of their money in Jack Eichel, Ryan O'Reilly and Kyle Okposo and a big contract on the horizon for Rasmus Ristolainen, the Sabres weren't in a position to pay Kane the kind of money he expects.  So without a deal for Kane in place he could have walked and the Sabres would get nothing in return.
The Sharks stand in second place in the Pacific division and they're looking for more scoring.  They'll get it with Kane.  He has 20 goals and 20 assists in 61 games for the Sabres, a team not very adept at scoring this year.