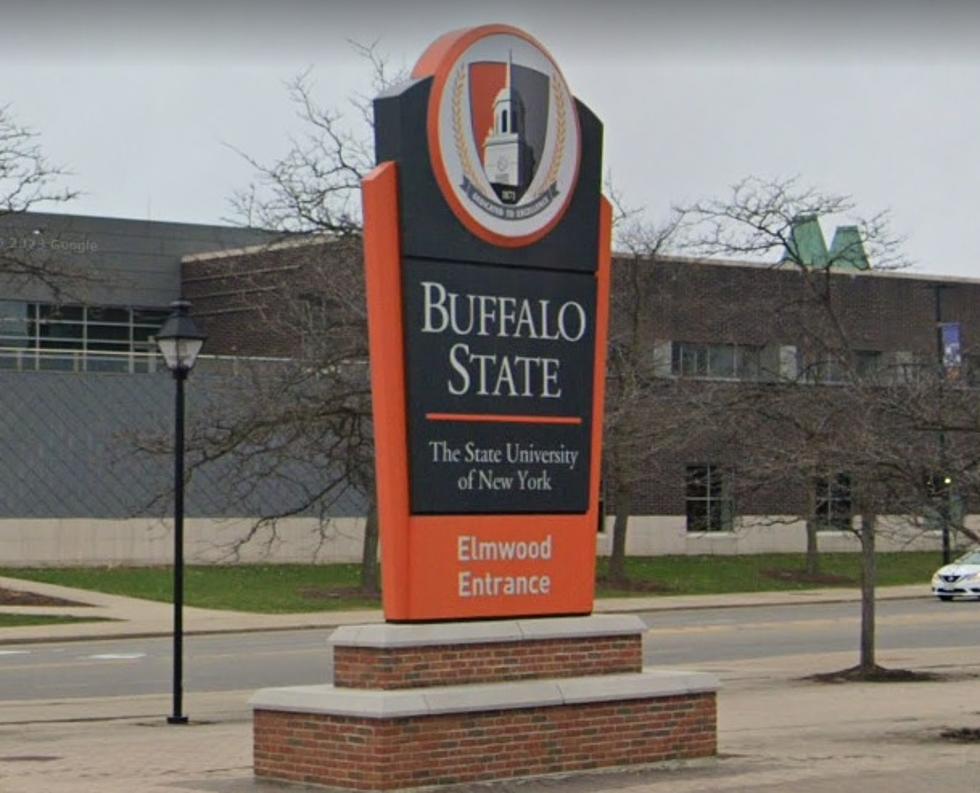 Buffalo State Players Get A Look From NFL Teams Before The Draft
(Google Streetview)
The NFL Draft is coming up in just a couple weeks and so now is the time that NFL Scouts are making sure that no stone goes unturned.
When is the NFL Draft?
The NFL Draft is an opportunity for teams to bring on new talent to their roster from some of the best schools in the nation.  This year, they're going to be able to start picking eligible players on Thursday April 27th at 8pm.  It will continue for the next two days through 7 separate rounds.
Who is eligible to be drafted?
There are a bunch of rules required by the NFL to enter the draft.  The most basic are these:
To be eligible for the draft, players must have been out of high school for at least three years and must have used up their college eligibility before the start of the next college football season. Underclassmen and players who have graduated before using all their college eligibility may request the league's approval to enter the draft early. - NFL Operations
They can also declare themselves eligible to enter the draft early.  Those rules can be found here.
Buffalo State University students got a look from NFL Scouts
Recently some students at Buffalo State University (Not to be confused with SUNY Buffalo, or University at Buffalo (UB)) got a visit from a couple NFL teams who seemed interested in them.
It's a big deal that they got this visit.  It's not often that players in a Division III college get a visit from a pro team.  Those visits are normally reserved for players in Division 1 colleges and universities and sometimes players in Division 2.
Buffalo State has been represented in the NFL Before
If some of the players that were looked at by those teams do get chosen in the draft, or if they're signed as undrafted free agents, they wouldn't be the first from that college to do it.  In 2004, Tight End T.J. Cottrell was able to sign with the Minnesota Vikings as an undrafted free agent.  He was the son of former NFL linebacker Ted Cottrell.
It's always nice to have a new player to root for in the NFL and it would be even cooler if they were locals!
7 Buffalo Natives Who Became Stars In The NFL
There some Western New York natives playing in the NFL.
The Most Competitive Colleges In New York State
26 Colleges To Consider If You Grew Up In WNY
There are 26 college campuses in Western New York that are close enough (but also far away enough) to come home for a spur of the moment visit, all while having a new sense of independence.
Read the full list before you rule out these possibilities.