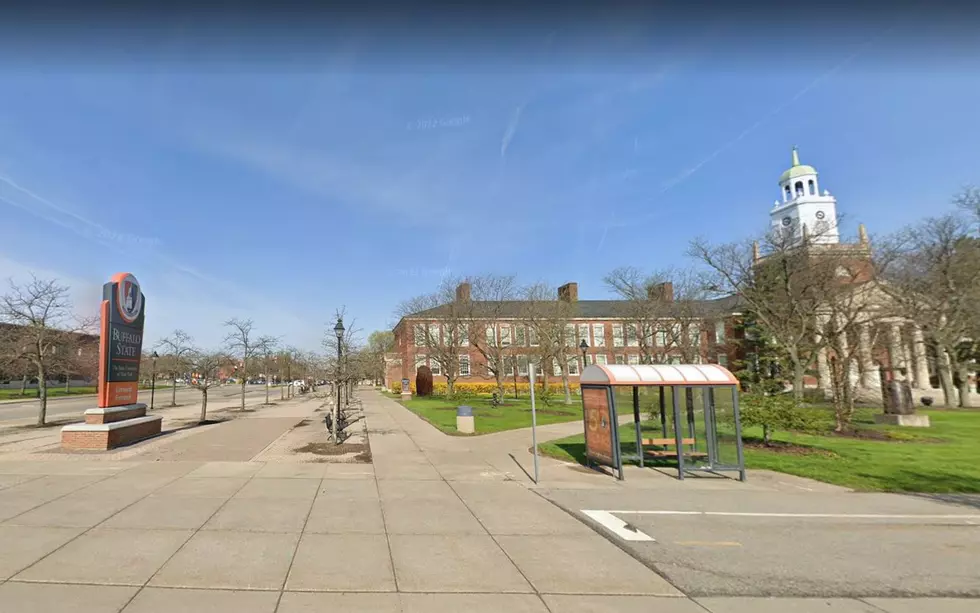 Buffalo State Officially Recognized as a University
Credit: Google Maps
Western New York has many credible and prestigious colleges and universities, for many different professional avenues a student is looking to accomplish.
The University at Buffalo is the most popular and largest campus in Western New York, but Buffalo State College has been a popular choice for those in Buffalo and outside of the region for studies; whether it's general studies, communication, business or other professions.
You may know that Buffalo State College had submitted their big to New York State to be recognized as a university and on Tuesday afternoon, that became official.
Buffalo State announced they have been formally recognized as a university and will change their name to Buffalo State University, effective January 15th, 2023.
"Just last year we celebrated our 150th anniversary and the many facets of Buffalo State's rich history. As we look to the future, embracing the university designation is one of the many ways in which Buffalo State is aligning with the changing landscape of higher education, said Buffalo State President Katherine Conway-Turner.
According to Buffalo State, they follow the guidelines for what constitutes as a university.
New York State Board of Regents has guidelines for what a university should be, including, "offer a range of registered undergraduate and graduate curricula in the liberal arts and sciences, including graduate programs registered in at least three of the following discipline areas: agriculture, biological sciences, business, education, engineering, fine arts, health professions, humanities, physical sciences, and social sciences."
Buffalo State will hold a celebration on January 31st inside their student union at 12:30 pm to celebrate the new name, which is traditionally called "Bengal Pause," which is the midpoint of the day that many students don't have classes and attend events
I graduated from Buffalo State in 2018 and my wife did in 2019. It's where my wife and I met and I'm forever grateful to the school, WBNY's college radio station and the countless amazing professors I had in my time there.
Congrats to Buffalo State University!
Top 10 WNY Public High Schools According To US News and World Report
Check out the latest ranking of Public High Schools in WNY according to US News and World Report.
20 Amazing Old-School Restaurants in Buffalo
The 20 best old-school restaurants and bars in Western New York.
The Best High School Rivalries In Western New York
East vs West, TNT, Paw Vs Claw, here are the best High School rivalries in Western New York