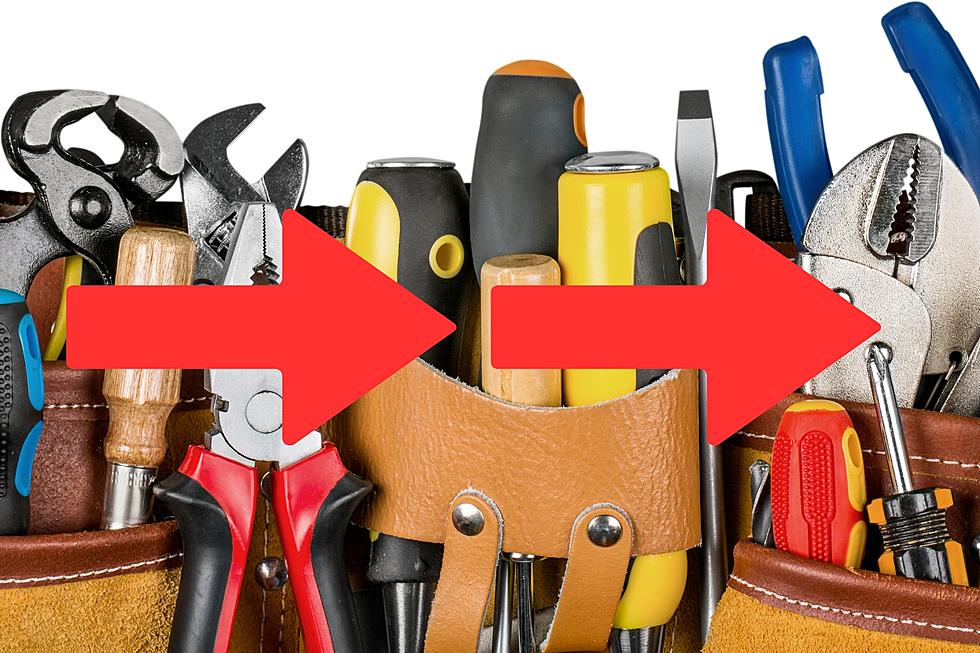 Buffalo's Tool Library Is Moving To A New Home
(Canva)
Did you know Buffalo has a "Tool Library?"  It does!  And now it's moving to a new home.
Why buy expensive tools when you can use someone else's?  That the idea behind a tool library.  And now Buffalo's will be able to serve you better.
What is a tool library?
A tool library is exactly what it sounds like.  It's a place to go to borrow tools that you might not have at your house to finish projects that you have.  They carry just about everything from basic hand tools like hammers, screwdrivers, and shovels to power tools such as drills, circular saws, sanders, weed whackers, and more.
Why not just go buy the tools?
If you're someone who doesn't really do a lot of DIY at your house, or you just want to do one or two small projects, it might not be worth what you would pay to buy a brand new tool just to have it sit in your basement once you're done.
The annual fee could allow you to borrow more tools than it would cost to buy brand new ones.
What do you need to borrow tools?
-Valid driver's license or photo I.D.
-Piece of mail (to verify residency)
-Signed membership app. and waiver
-Annual membership fee
-2 references with contact information
Where are they and where are they going?
The current tool library has been in the University District at 5 W Northrup Pl, Buffalo, NY 14214 for the last couple years but they made the announcement that they'll be moving.
They're moving up the street to 2626 Main Street! The biggest bonus is that they will have more space in the new place.  It will be double the space actually.
Double the available floor space
A full (dry!) basement for all their storage needs
Space for in-house workshops and meetings
Transit access via the Amherst St Metro Station
A dedicated on-site parking lot
Their very own pocket park
The move will be taking place in June.
10 Things People Say When They Hear You're From Buffalo, NY
10 Highest Paying Jobs In Buffalo, New York
Here's a list of the ten highest-paying jobs in Buffalo, New York, according to the U.S. Bureau of Labor Statistics.
This Cool Tiny House Is Made Of Shipping Containers In Buffalo, New York
This tiny house in Buffalo, New York is made from repurposed shipping containers. Check it out!