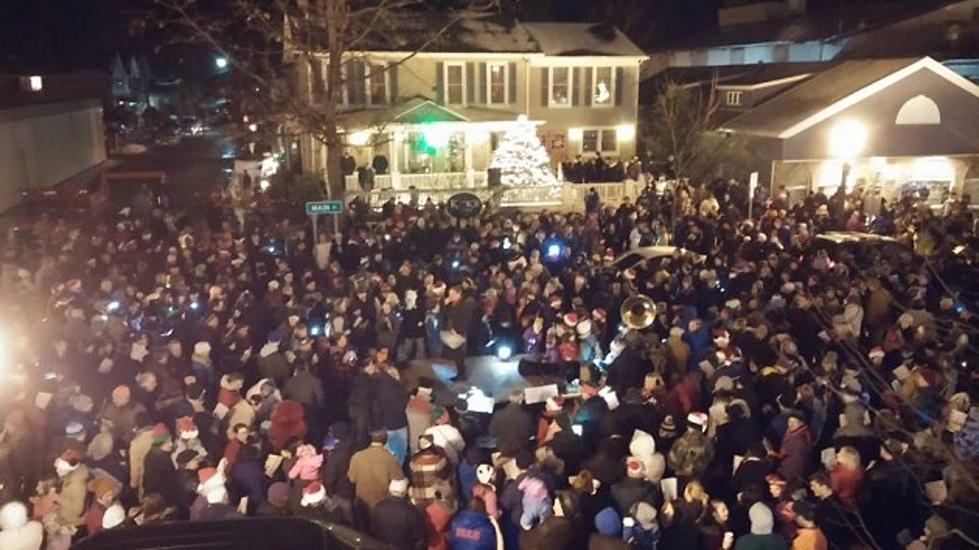 CAROLCADE 2021: Massive Outdoor Christmas Sing-A-Long Date Set
Facebook Carolcade
The 49th Carolcade in East Aurora is set!
Carolcade
Saturday, December 18, 2021
7 PM - 8 PM
Outside of Vidler's 
What is the Carolcade?
It is easily one of the most festive holiday events in Western New York--the annual East Aurora Carolcade is something like you've never experienced. Grab your hot cocoa (or your flask) and come out with thousands of others to sing Christmas songs in the Christmas-filled downtown East Aurora and this year's event will be on December 17.
The location is Main Street in front of Vidler's! A beloved East Aurora tradition, it started with some girl scouts singing carols at the store. The next year we invited other groups to sing… and as the saying goes, the rest is history! Today, that handful of groups has become nearly 2000 singers as family and friends from near and far come together to sing traditional Christmas carols, enjoy hot cocoa courtesy of Vidler's and to see East Aurora's historic Main Street decked out for Christmas.
Back in 2016, the Guinness Book of World Records was in East Aurora as the Carolcade tried to break a world record for the largest Christmas Caroling Event of all time.
9 Famous People You Didn't Know Were From Buffalo
Famous People Who Are Bills Fans