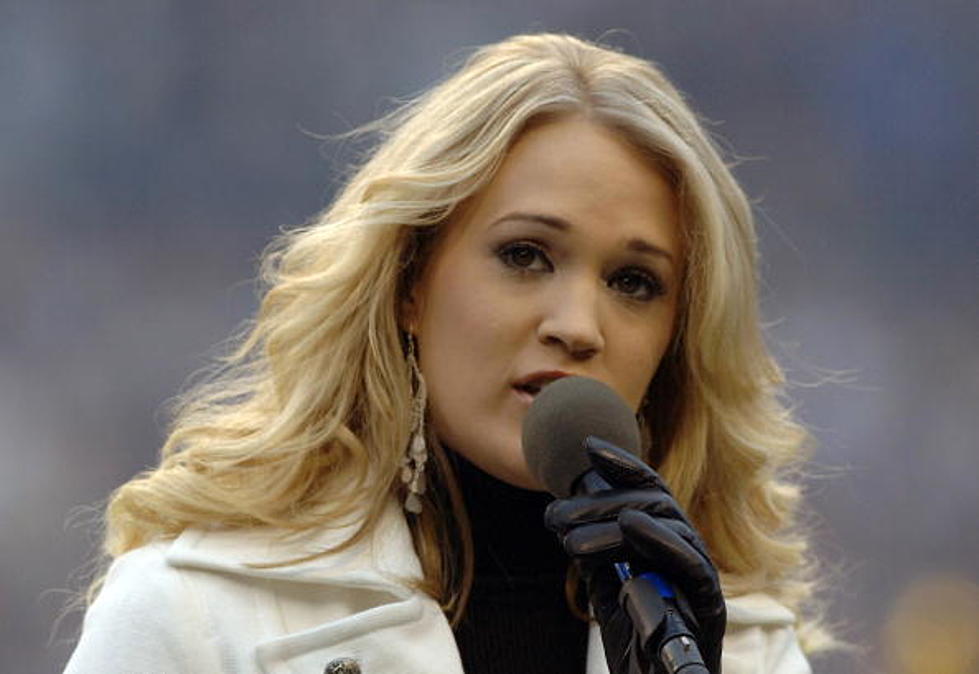 WATCH: Carrie Underwood's Anthem Stops Western New York Gun Show
Getty Images
This is pretty incredible! There was as special moment that took place in Hamburg, New York at a gun show that has everyone talking.
While the NFG show was happening at the Erie County Fairgrounds, Carrie Underwood's version of the National Anthem played over the loud speaker and those in attendance stopped to honor it.
One of the best traditions in Buffalo radio is that WYRK continues to play the Star Spangled Banner at noon and at midnight. It started after the attacks on September 11th, 2001 and is something that we keep as part of our regular programming.
If you missed this past weekend, according to their website, there are other shows planned including one on May 21.
NFG Shows Returns to Canandaigua, NY – May 21, 2023
Kings Catering & Party House
4031 Rt's 5&20, Canandaigua, NY 14224
NEW YORK'S GUN BUYBACK BRINGS IN THOUSANDS
This past weekend was also the first ever statewide gun buyback across New York State.
From Niagara County to Albany, people were invited to bring in their guns in exchange for a cash card. There was no limit on the amount of guns a person could bring in and there were various amount of cash (cards) given based on the type of weapon. The "assault" style guns were worth the most.
LARGE RESPONSE
The numbers are in and it looks like thousands of guns were bought back in New York State. Late Saturday 4/29, it was announced in a press release that:
Including the guns turned in at the Niagara Falls event, Attorney General James secured more than 3,000 guns today alone from across the state.
We recovered 3,076 guns today, including 185 assault weapons.
ALSO: See Inside Garth Brooks and Trisha Yearwood's Malibu Beach House:
How Many in America: From Guns to Ghost Towns
Can you take a guess as to how many public schools are in the U.S.? Do you have any clue as to how many billionaires might be residing there? Read on to find out—and learn a thing or two about each of these selection's cultural significance and legacy along the way.
States with the most registered hunters
Stacker
analyzed data from the U.S. Fish and Wildlife Service to determine which states have the most registered hunters. Read on to see how your state ranks on Stacker's list.
LOOK: Things from the year you were born that don't exist anymore
The iconic (and at times silly) toys, technologies, and electronics have been usurped since their grand entrance, either by advances in technology or breakthroughs in common sense.
See how many things on this list
trigger childhood memories—and which ones were here and gone so fast you missed them entirely.