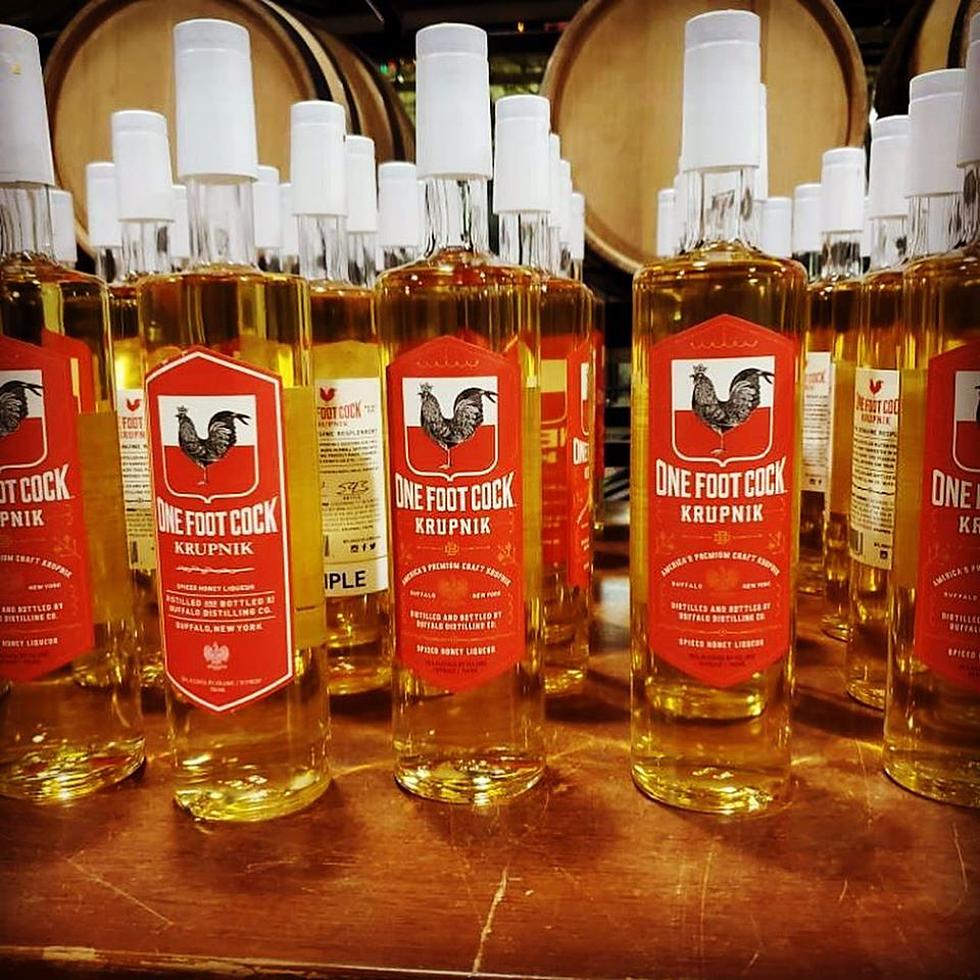 Celebrate Dyngus Day At Home With OFC's Barrel-Aged Krupnik
Credit: Buffalo Distilling
Official Dyngus Day celebrations have been cancelled due to the coronavirus outbreak, but you can still get your hands on this year's run of One Foot Cock Barrel-Aged Krupnik -- and you won't even have to leave your car to get it.
Enter your number to get our free mobile app
The celebrations to launch this year's batch of barrel-aged krupnik have to move into your house this year, but you still can get a bottle or seven for your virtual happy hour with friends.
Buffalo Distilling is offering curbside pickup and delivery. They are operating as a liquor store and open Monday through Sunday from 11am-6pm, and they're also giving away their homemade hand sanitizer, which is made from the "heads and tails" of their production runs of spirits.