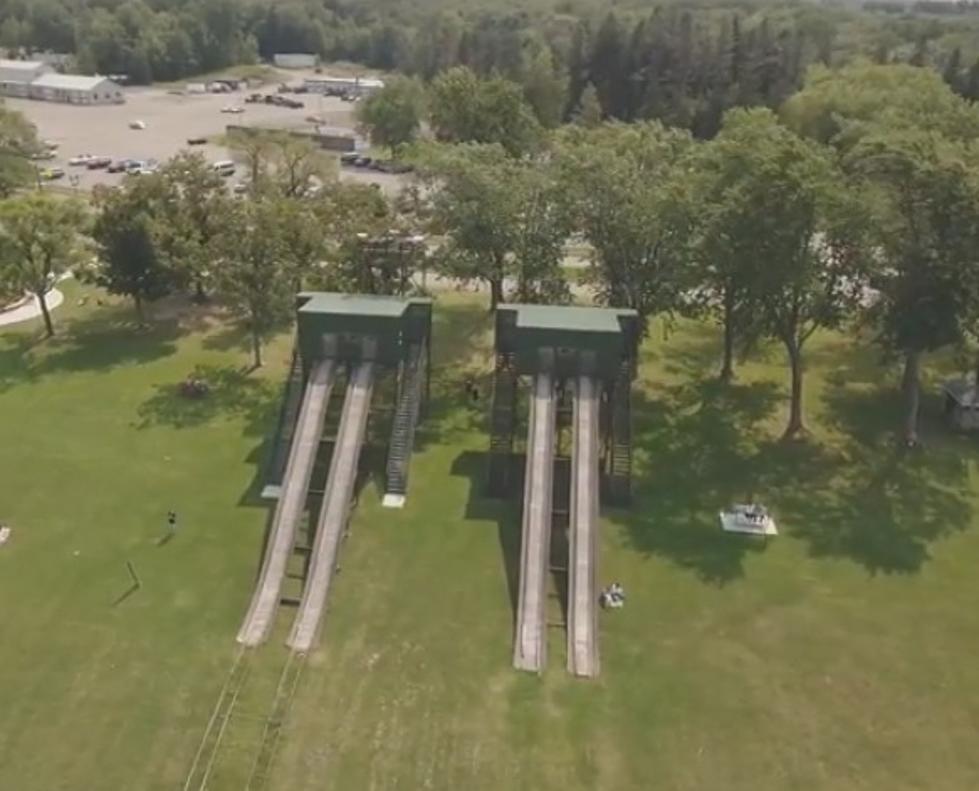 Chestnut Ridge Park Like You've Never Seen
Youtube
If you're having a tough day all you have to do is watch this video and I guarantee it'll calm you right down.  Jonah's videos have that effect on me.  He takes you to familiar places but with a view you've probably never seen before.
Today we travel to Chestnut Ridge Park in Orchard Park which I think offers one of the most spectacular vistas in all of Western New York.  From the hill next to the toboggan chutes on a clear day you can see New Era Field and downtown Buffalo and if it's really clear you can see the mist of Niagara Falls.
The park brings back such fond memories for me.  As a kid my family used to make regular trips to Chestnut Ridge Park and we'd spend hours waiting in line for our turn down the toboggan run, about 15 seconds of exhilaration only to trudge back up the hill to do it all over again.  And I'm not sure exactly what kind of wax it was, but my dad would coat our toboggan with it and it made our toboggan the fastest on the hill.
Our tour of the park doesn't stop there.  From the toboggan hill we travel over to the path that leads to the Chestnut Ridge Park Eternal Flame Falls, one of this area's special attractions.  The flame is fueled by natural methane gas.  The path is rugged in places, so here we've saved you the trouble of actually tackling it yourself.
Ready for the journey?  Here we go.