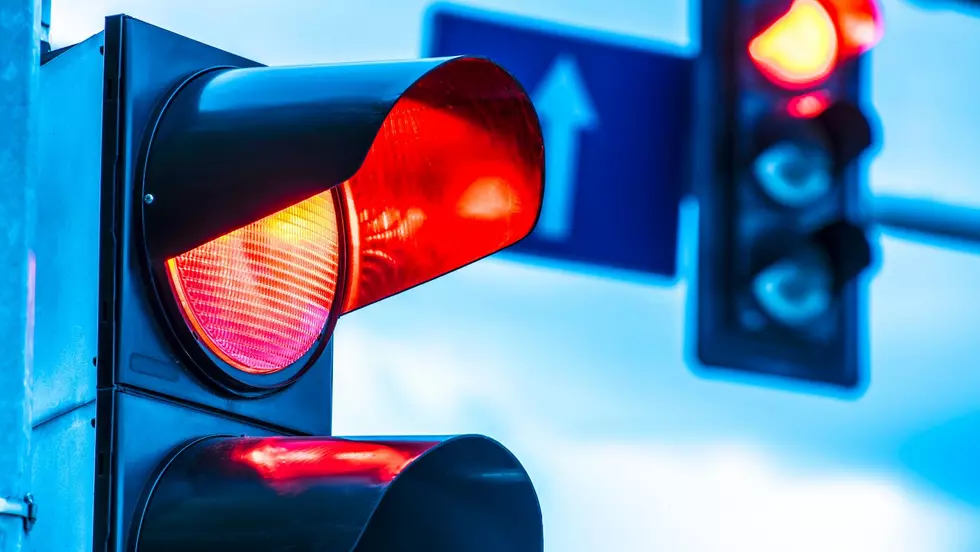 This Intersection Got Really Dangerous In Western New York
Photo Credit: Canva Image
Odds are, you wouldn't know what to do if you saw this stop light malfunction, either. 
Listen to Clay & Company On 106.5 WYRK
One intersection in Western New York was confusing drivers last night when they noticed the traffic light looked…different than it ever has before.
Normally, when you approach a stoplight, you only see one color: green, yellow, or red. However, if you were driving through West Seneca last night, you probably saw more than one color lit up on the light and wondered to yourself if you were imagining things.
Nope…that was very real. Two colors were lit up on the traffic light at the intersection at Transit Road and Seneca Street on the West Seneca / Elma line. 
Alyssa Hess snapped a photo of the malfunctioning traffic light and sent it into The Southtowns Scanner. 
Talk about mixed signals.
This is the most confusing two-color combo that a traffic light could offer. I mean, if it was yellow and red, you could just stop…and if it was green and yellow, you could maybe proceed slowly?
When in doubt, it's best to come to a complete stop and treat it like a stop sign. Even if the light is showing both colors and one is green, it's better to be cautious and stop, because you don't know what the other traffic lights at the same intersection are showing their drivers. 
The traffic light appears to be fixed now, but people are having fun on social media coming up with some unique captions to go with this light malfunction. You can read some of those comments here.
12 Roads Western New Yorkers Want Fixed RIGHT NOW!
We all know there are some pretty bad roads in Western New York. Here are 12 of them that you said should be fixed ASAP.
The 9 Best Road Trip Destinations In New York State
These are the 9 best road trips to take across New York State.
25 Little Things That Make A Big Difference To Have On Your Next Road Trip