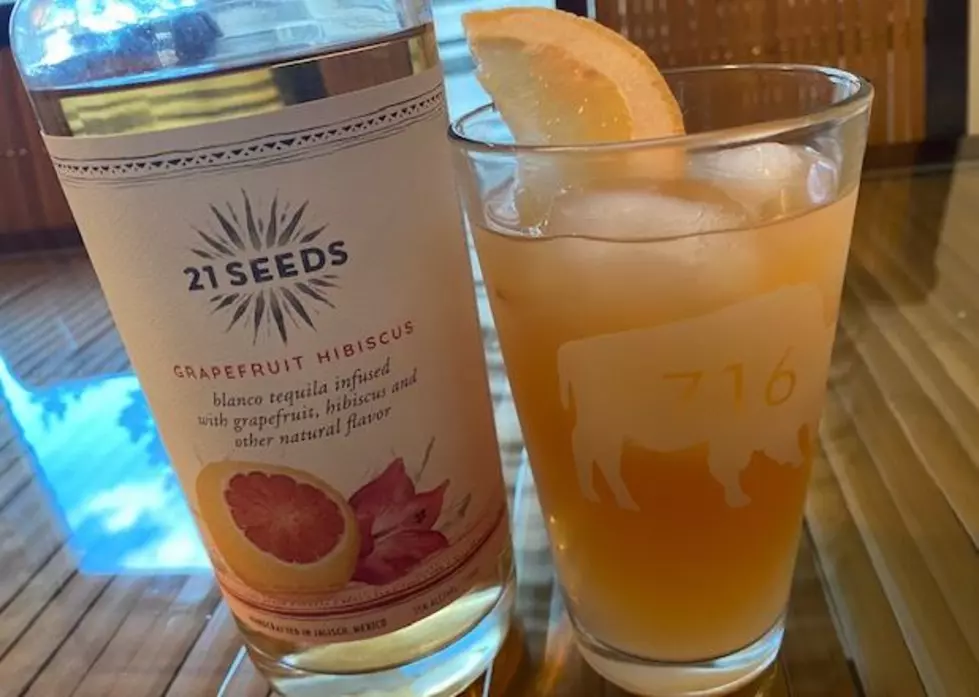 Grapefruit Palomas Will Make You Smile This Weekend
Photo Credit: Dave Fields/TSM 2020
As we head into the weekend, many of us will enjoy an adult beverage. So we decided to highlight different drinks you can enjoy all weekend long.
Enter your number to get our free mobile app
This week, I tried a drink that I never had before...A skinny seed Paloma!
It is really easy to make and very good! To make it you start with one cup of ice, two ounces of Twenty-One Seeds grapefruit hibiscus tequila, and two ounces of grapefruit juice into a shaker, shake well n add three ounces of club soda then strain everything into an ice-filled glass n garnish with grapefruit.
Right now you get any of the Twenty-One Seeds tequila flavors for only $24.99 per bottle.
Get yours today at Best Value Wine and Liquor in the Wegman's Plaza in West Seneca, Wine and Liquor Chateau in the Dash' plaza in Williamsville and Midnight Liquor in the Covin/Eggert plaza in Tonawanda.
7 Times Buffalo Was Used On Jeopardy!