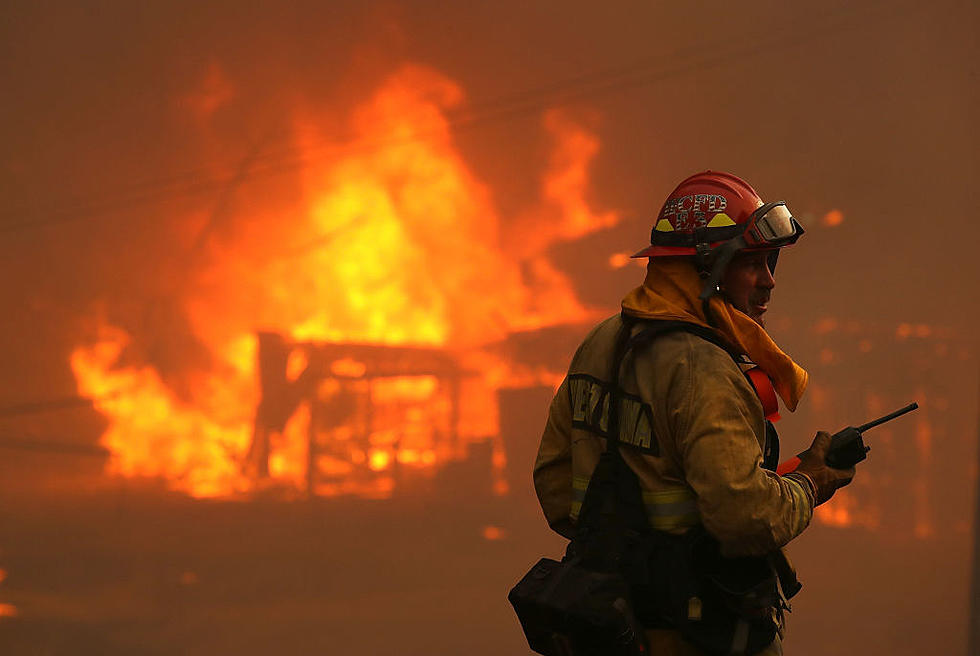 A Deadly Fire Kills Two People On Weiss Street In Buffalo
Justin Sullivan / Getty Images (Stock Photo)
A deadly fire broke out at a home on Weiss Street in Buffalo's Kaisertown neighborhood. The fire happened early on Monday, February 14, 2022, around 1:40 am. A mother and daughter died in the fire. Authorities say the mom was in her early 30s. The daughter's age was not provided. The fire also injured four Buffalo firefighters. They were taken to Erie County Medical Center. Fire officials are investigating the cause of the fire.
- Make sure your home has smoke detectors on each floor and in the bedrooms and sleeping areas
- Test your smoke detectors regularly and check the batteries. The Red Cross recommends monthly.
- Create a fire escape plan. Practice it with your family twice a year.
- Have fire extinguishers and a fire escape ladder for each bedroom, if they are on a second floor
- If a fire happens, get out and stay out.
Police In New York Need Help Solving 7 Cold Cases Of Murdered Children
15 Of New York State's Most Wanted Criminals- October 2022
Below are individuals wanted by the New York State Department of Corrections and Community Supervision's (DOCCS) Office of Special Investigations who have been designated as its
Most Wanted Fugitives
. They should be considered armed and dangerous. This list is current as of 10/01/2022:
NEVER attempt to apprehend a fugitive yourself. If you have information on the location of any of these fugitives, you can contact OSI 24 hours a day / 7 days a week to report it. All leads and tips are treated as confidential information.
If an immediate response is necessary, such as you see the wanted person at a location, please call "911" and report it to the police.
11 New York Cities With The Most Violent Gun Crimes
New York State Police Officer Kills Driver Near I-190 In Downtown Buffalo
A New York Police Trooper killed a person who was allegedly driving erratically in Buffalo. The incident began on I-90 around 10:30 am on Saturday, February 12, 2022. Troopers were trying to stop a person driving erratically. As police pursued, the driver exited onto I-190. The driver then exited into the City of Buffalo. Troopers found the driver, who had pulled over, talking to other people on East Eagle Street near Washington Street. Troopers approached the vehicle and gave the driver verbal commands. At some point, a trooper fired his weapon at the driver. It's not made clear by the New York State Police as to why the officer felt the need to shoot. The driver died at the scene. The trooper sustained minor injuries. The New York State Attorney General's Office is investigating the fatal shooting.