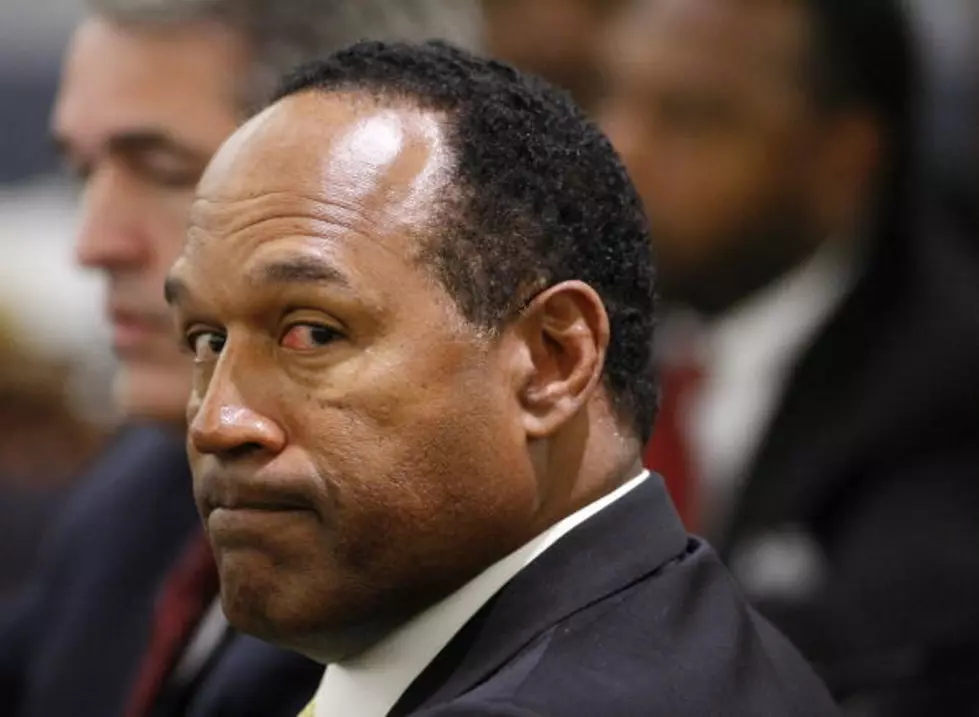 Did You See OJ Simpson In Buffalo Last Night?
(Getty Images)
News travels fast. Especially when it is a sighting of OJ Simpson in Buffalo!
When the news about O.J. Simpson being seen around Buffalo started to spread on social media, we all wanted to know if it was actually him? It is Halloween weekend after all and costumes are showing up just about everywhere.
But after digging around a little bit it seems that yes, it was O.J. Simpson who spent a little time in Buffalo to start Halloween weekend and even took some time to take a photo with some of the people who were coming up to meet him.
The Juice is back in town as the Buffalo Bills are getting ready to take on the Miami Dolphins at home this coming weekend. It is a Halloween game at Highmark Stadium on Sunday afternoon and no doubt, we will see a plethora of costumes inside the stands as the Bills squish the fish.
The forecast looks pretty good if you were headed out to the game this Sunday. It seems like typical fall buffalo weather for a football game and just a slight chance of showers possible. Keep in mind, if you are going to the game, that afterword you may see a early round of trick-or-treaters going house to house. Be on the lookout for the kids crossing streets in their costumes and everyone have a safe and fun Halloween this weekend.
Chestnut Ridge Park In The Fall
The 25 Worst Street Names In Buffalo, New York
20 Most Affordable Suburbs in Buffalo [LIST]
The 25 Worst Street Names In Buffalo, New York