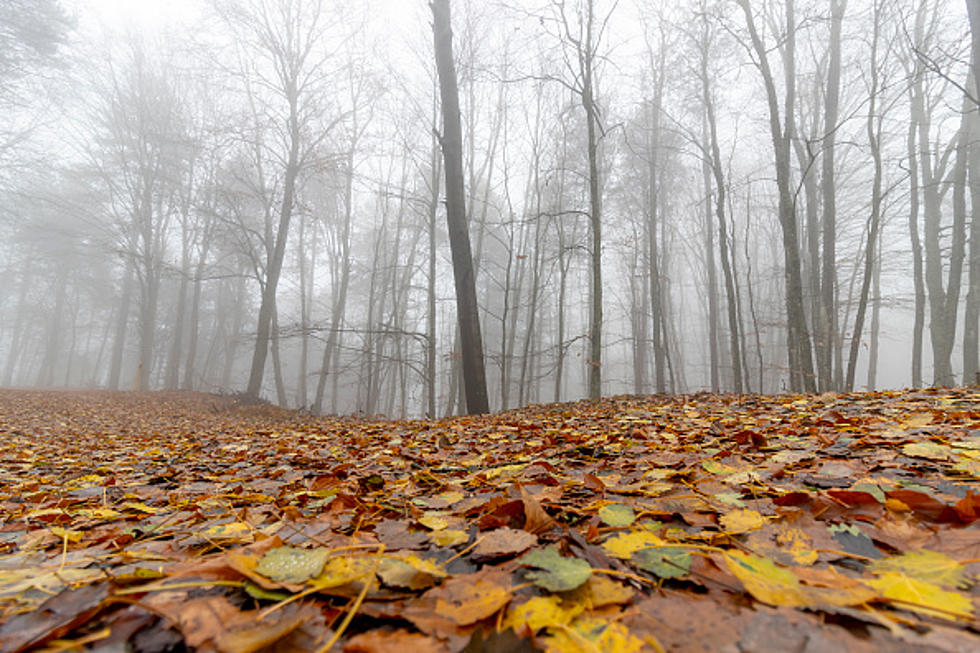 This Common Fall Activity Is Banned In New York State
Getty Images
The colors of fall may be the most vibrant we have seen in decades around New York State this year. For some reason, the leaves seem to have started changing earlier this year than most and some are dropping already! As we get ready for October to start and the leaves to pile up, there is a warning from New York State.
One of the most exciting thing for families to do together that is also one of the most productive, is rake up a big pile of colorful and crunchy leaves! But when the fun is over, it's best to places the leaves at the road for collection if you can or pack them in bags or make them in to compost.
According to the laws, you are asked NOT to burn leaves in New York State!
Burning garbage or leaves is prohibited year-round in New York State.
As far as campfires and backyard fire pits, they are allowed in mist cases. However, here in New York State, there are some locations in which burning poses more danger than others.
Some towns, primarily in and around the Adirondack and Catskill parks, are designated "fire towns." Open burning is prohibited year-round in these municipalities unless an individual or group has a permit from DEC. To find out whether a municipality is a designated fire town or to obtain a permit, contact the appropriate DEC regional office.
The fall is pretty exciting here in the Empire State. Apple picking and hayrides and all that is spooky can be found in almost every county across the state! Have fun and be safe.
7 Illness You'll See This Fall In New York State
These illnesses will be at their peak this fall all across New York.
Cheapest House for Sale in New York State
The least expensive investment property in New York.
18 Wrong Answers To The Random Booms Heard In Western New York
We have a few ideas about what could be causing the random booms around Western New York, and here's just a few of them.