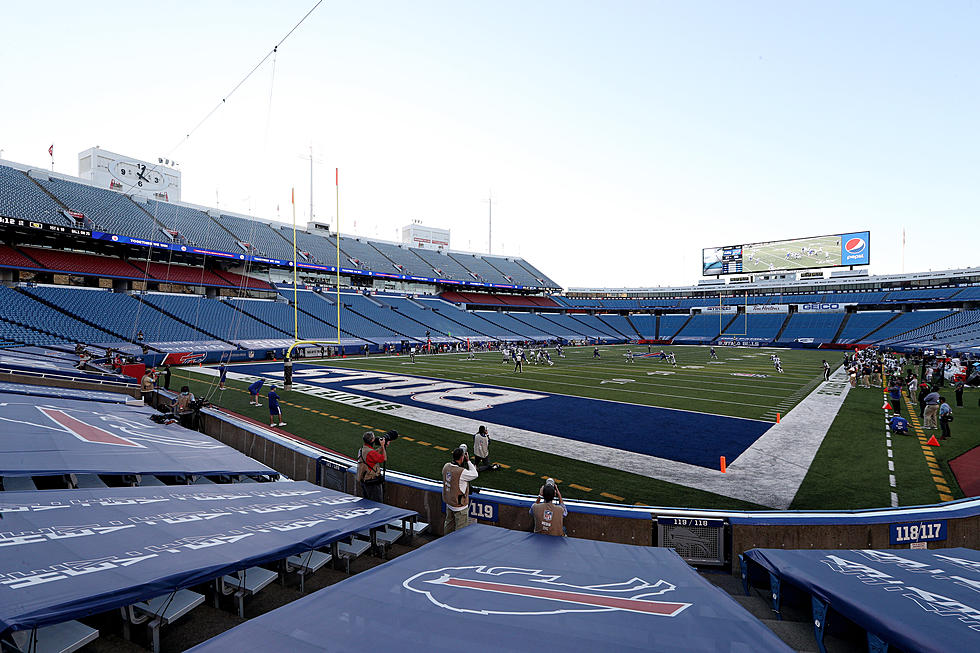 D'Youville College Holding Graduation at Highmark Stadium
Getty Images
Long before the Bills take the field in the fall, Highmark Stadium is going to have it's first publicly announced event.
Highmark Stadium has been the focal point of many conversations lately.  Now we find out that it's going to hold a lot of memories for D'Youville students too.
As graduations get closer, many schools are wondering what their ceremonies will look like.  Will they have to settle for drive through commencements or stages on the football field?
How cool would it be to say that your graduation was held at the same place where The Buffalo Bills play their home games?  According to WKBW, D'Youville College will be holding their commencement ceremony there on May 15th.
D'Youville President Lorrie Clemo, PhD says they really wanted to do something big for their students this year:
"Our students have endured so much over the past year, so we wanted to do something big and bold to celebrate them now that some restrictions for gatherings have been lifted.  Many of our recent graduates and alumni have been on the front lines during the fight against COVID-19, especially in Western New York, and one thing that brought much-needed joy during the crisis was the Buffalo Bills' incredible season. We are thrilled our graduates will be able to celebrate their big day at a place that is meaningful to so many in our region."
Of course COVID-19 protocols will be in place.  They will require face masks and either proof of immunization or a negative COVID-19 test within 72 hours of the event.  Plus, the stadium will only be at 20% of capacity.
CHECK IT OUT: The best county to live in for each state