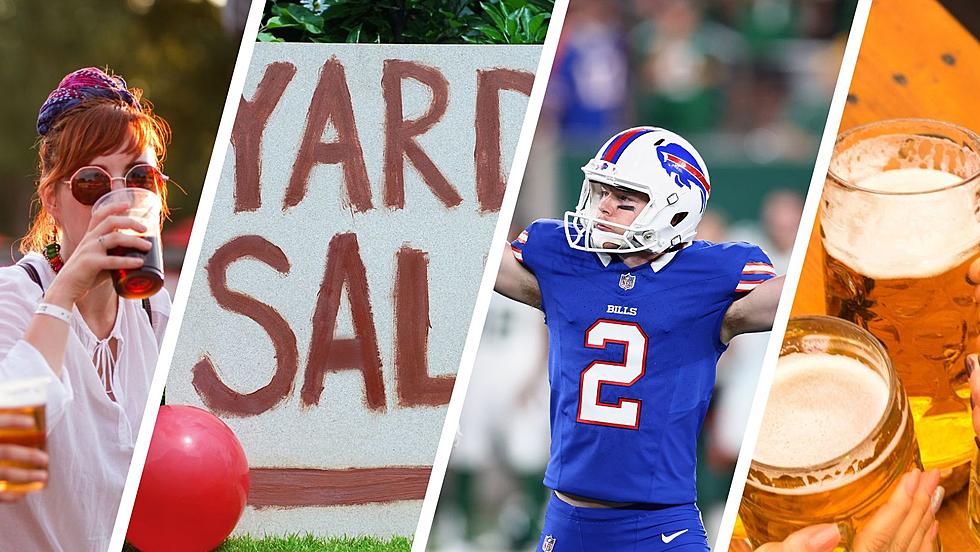 All The Fall Festivals This Weekend In Western New York
Photo Credit: Canva Image, Getty Image
It finally feels like fall in Western New York, and the events scheduled for this weekend are definitely fall-themed! 
Between the festivals, the football, and the food, there is so much to do this weekend around Western New York.
Listen to Clay & Company, Every Weekday Morning On 106.5 WYRK
Pumpkin spice and apple cinnamon flavors may have been added to menus around Western New York weeks ago, but only recently did it start to actually feel like fall in the area. And while you may already be sipping on your apple cider and pumpkin spice lattes, fall is more than that! It's the colors, the festivals, the Oktoberfests, the haunted houses, and so much more! 
Tons of people are going to be out and about this weekend, and if you have no idea where to go to have some fun this weekend, we're here to help! 
Every Friday, Kadie's Kalendar takes a closer look at the best events going on around Western New York for that weekend, and this weekend, some of your favorite fall festivals return to the area. 
Take a look at all of the events happening this weekend, and let us know which one is your favorite from Kadie's Kalendar?
Kadie's Kalendar - 09/15-09/17
So much is going on this weekend in Western New York, and it's going to be even better with the fall weather! The only question is...what should you pencil yourself in for?
There is so much to choose from on the list, I completely get it. However, if I had to choose one, the event that I am most excited for is the Williamsville Fall Festival. Last year, I took soup on-the-go and walked around town, and it was beautiful.
There's also two really cool events happening this weekend with kites, AND ... you get free food! One is in Cheektowaga, and the other one is in the Town of Niagara. You can read more about that here.
One event that sounds super fun as well is the Buffalo Bills tailgate, and WYRK is hosting a huge tailgate at Wings Meeting Place, with live music, prizes, and most importantly – good parking. If you're going to the game or heading out just to tailgate, we hope you stop by and say hi! 
It's going to be a fun and exciting weekend in Western New York, but is it really that surprising? There is always something to do in Buffalo, and the F.O.M.O. is real, so choose wisely. :)
Kadie's Kalendar is posted every Friday on our website, displaying the top 10 events in Western New York for the upcoming weekend. Make sure you check back every Friday morning for the best weekend events in the 716.
One Sentence That Will Immediately Enrage Buffalo Bills Fans [LIST]
Disclaimer: If you're a Buffalo Bills fan and feeling slightly annoyed today, you're about to fly off the handle.
Complete List Of Buffalo Bills Available On Cameo
How Many People In Buffalo Use A Bidet?
You'd be surprised how many people actually use a bidet in Western New York.