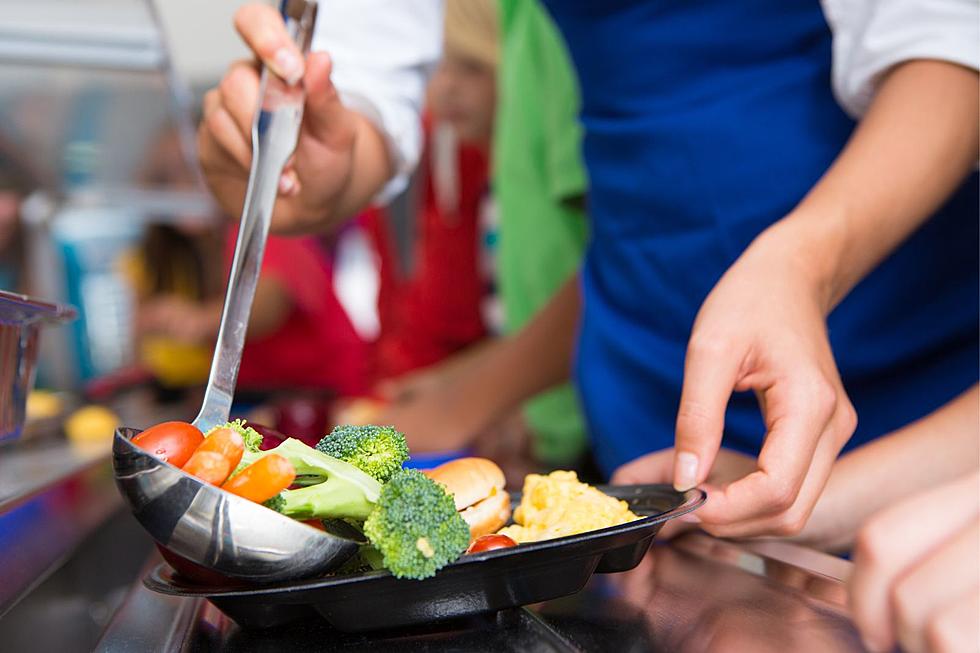 Do Farm-To-School Lunch Programs Actually Work In New York?
(Canva)
We are always looking to find new ways to make healthy lunches accessible to students in school.  But do these programs actually work?
It goes without saying that the United States isn't perfect.  Just like any other country, we have our problems.  Obesity and improper nutrition are two of them.  Another is food supply and keeping small family-owned local farms alive. The Farm-To-School Lunch Program is something that was set up to help solve all of these.
What is a Farm-To-School Lunch Program?
Obesity has been an issue for people in the United States for a few decades now.  Some would argue that education could be the remedy.  If you can teach young people about nutrition, and then give them the opportunity to make the right choices, they might be able to take care of it on their own.  For some students, school lunches are the only healthy meals they get to eat in a day.
That is part of the reason for the Farm-To-School Lunch programs.  The idea is that you teach the kids about how to eat and fuel their bodies using healthy foods that have been grown locally.  The farms benefit because their products are being purchased by the schools, and the schools benefit because the kids are getting healthy fruits, vegetables, and meats that were made where they live.
Do Farm-To-School Lunch Programs work?
Cornell University did a study to determine if these programs have actually been working?  From an economic standpoint, they would say they are.
They chose to study the Buffalo School District because they have employed one of these programs and are the biggest school district that qualified for the program.  They serve over 29,000 school lunches per day.  The researchers found that not only did the program pay for itself through Gross Domestic Product (GDP), but they even saw a slight return.  They found that "for every dollar in GDP the state spent to support the program, $1.06 of GDP was expected to be returned."
Schools make more money when they source local farms for their food
When schools purchase at least 30% of their food from the local market, they qualify for enhanced school lunch reimbursements and they're significant.  The reimbursements are 25 cents per lunch, instead of 5.9 cents.  That's a 19.1 cent increase just for supporting our local farms.
That's the story in a nutshell.  If you'd like to see more on the findings from Cornell, click here.
Favorite School Lunches
School is almost back so what is your favorite school lunch?
Gallery Credit: Dave Fields
Top School Districts In WNY
Here are the latest rankings of School districts in Western New York.
Gallery Credit: Dave Fields
Fun After-School Activities For Buffalo Kids (Who Hate Sports)
Not the athletic type? Here are some unique ways your child can spend their time after school instead.
Gallery Credit: Canva