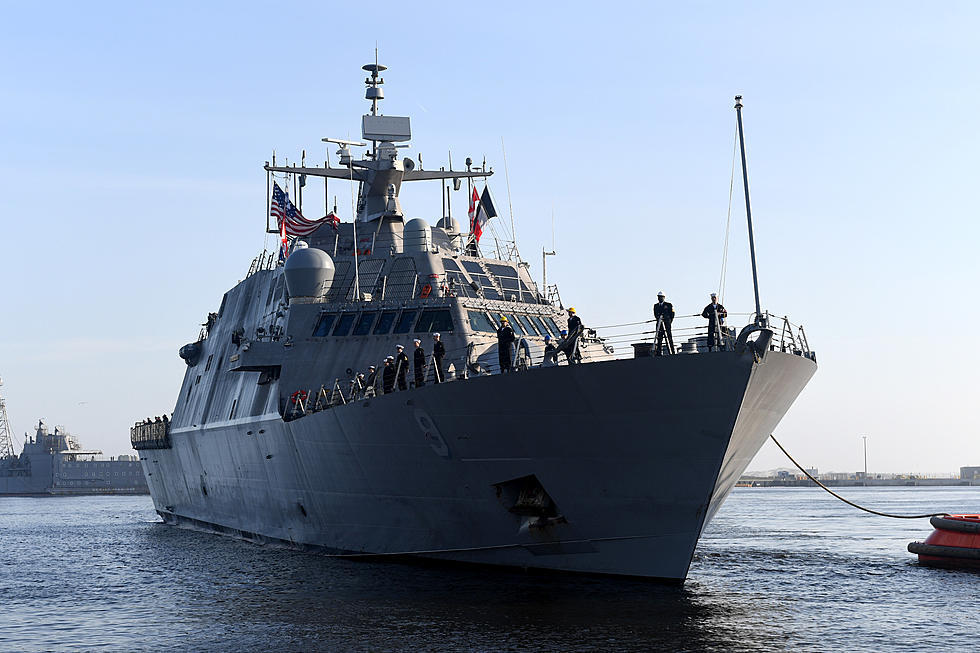 Finally – USS Little Rock Makes It To Its Home Base
Courtesy U-S Navy
After nearly four months, the Navy combat ship USS Little Rock (LCS 9) finally arrived at it homeport in Florida on Thursday morning for the first time since its commissioning in Buffalo.  You'll remember it was a cold, snowy morning on December 16th when the ship was officially commissioned alongside its decommissioned namesake USS Little Rock (CS-92) which is one of the ships moored at the Buffalo and Erie County Naval and Military Park at Canalside in downtown Buffalo.
A crowd of friends, family and sailors with signs and waving American flags greeted the USS Little Rock as it arrived in Mayport.  The song "Back in Black" was blasting from the ship's sound system as it arrived, the same song it was playing when it arrived in Buffalo.
After its commissioning in Buffalo the ship made its way thru the Welland Canal into Lake Ontario and thru the Saint Lawrence Seaway.  It made it thru 15 locks until it reached Montreal where it was forced to wait out the winter because of heavy ice conditions in the Seaway.
The ship was finally able to leave Montreal on April 3rd and made stops in Halifax, Nova Scotia and Virginia Beach, Va., before arriving in Mayport.  The Little Rock is the fifth LCS (littoral combat ship) to join the fleet.