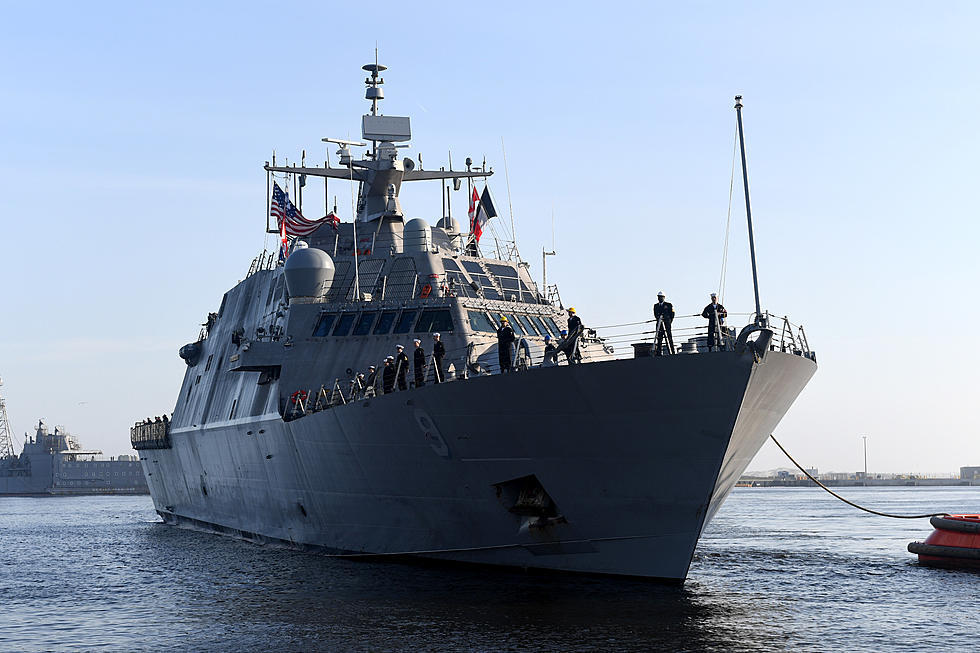 USS Little Rock Heads Back to New York
Courtesy U-S Navy
It was just a little over a month ago that the USS Little Rock (LCS-9) finally made it to its home port in Mayport Station, Florida after it was commissioned in Buffalo on December 16th.  It was forced to spend the winter in Montreal, Canada because of ice in the St. Lawrence Seaway.
But now the Little Rock will be returning to New York....that's New York City to participate in the 30th annual Fleet Week from Wednesday, May 23rd to Tuesday, May 29th.  The Little Rock will be open for daily tours from 8 am to 5 pm at Staten Island's Homeport Pier.
Fleet Week is New York City's traditional celebration of the sea services.  It allows citizens to meet Sailors, Marines and Coast Guardsmen as well as to tour ships and to see for themselves the capabilities of the maritime services.
Fleet week events are planned across the New York City area from Manhattan to Staten Island, Bronx, Brooklyn and Queens.