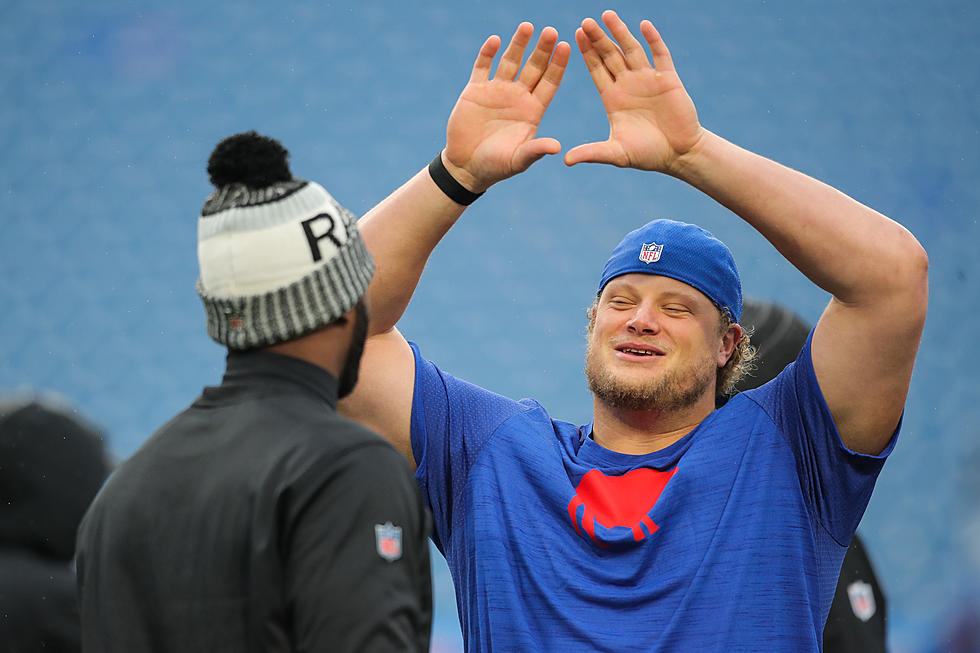 Former Buffalo Bill Eric Wood Chatting With Jimmie Allen Tonight
Getty Images
You may remember seeing him on stage at our Taste of Country a few years ago.  Eric Wood is a big fan of country music and tonight he's talking with Jimmie Allen.
Jimmie Allen is one of country music's fastest rising stars.  Tonight he will be chatting with former Buffalo Bill and current Bills' color commentary announcer Eric Wood.
Eric has really gotten into broadcasting since his career in the NFL ended abruptly.  Not only does he work in the booth for the Bills and as an analyst for the ACC Network, but he also runs his own podcast where he talks with other sports professionals, former teammates, and country stars that he's met over the years.
Find Eric Wood on his Instagram page tonight as he checks in with Jimmie Allen at 6:15 this evening.  They will be talking about everything from music to sports and everything in between.
Click here to follow Eric Wood and to be alerted when he goes live with Jimmie Allen and other guests.
Buffalo Sabres Goalie Masks