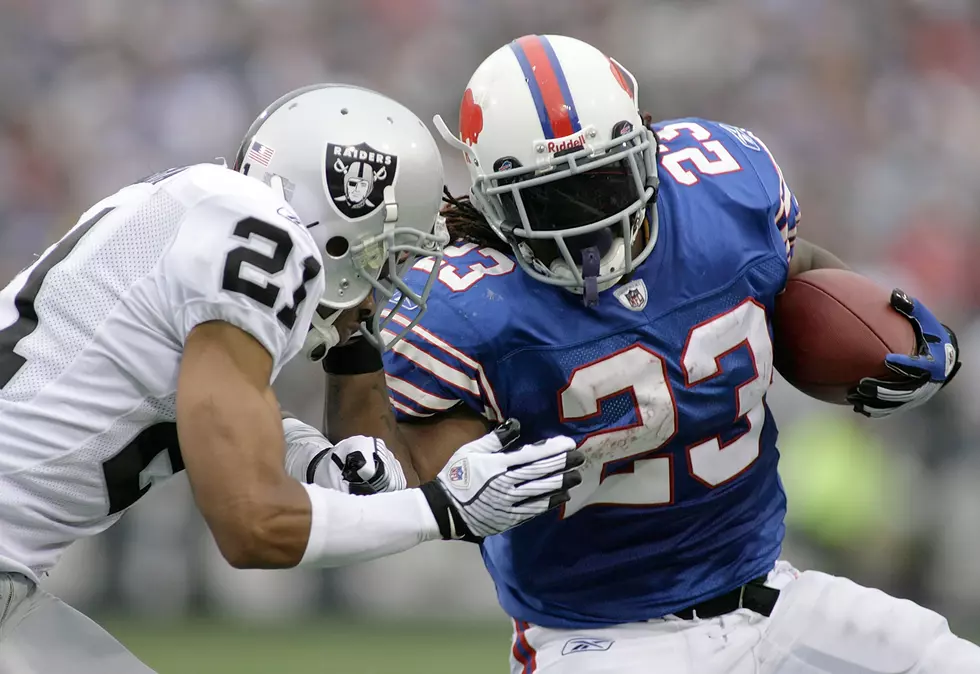 Former Buffalo Bill Marshawn Lynch Is Retiring…Again
Getty Images
He has been in the NFL for 9 seasons and now he's calling it quits.  Marshawn Lynch says he is stepping away from football...and this time it's for good.
People often forget that "Beast Mode" started here in Buffalo.  He was drafted to the Buffalo Bills with the 12th overall pick out of The University of California in the 2007 NFL Draft.  He played for four seasons with the Bills from 2007-2010.
He was good.  He was a powerful runner.  He was fun to watch on the field.  But he wasn't without off-field issues.  One of which resulted in him having his driver's license revoked for a hit and run on Chippewa Street in 2008.
When the Bills traded him to the Seattle Seahawks in 2011 for a 4th round pick and a conditional pick in the 2012 draft, many fans were furious.  He had his off the field problems and many understood why the Bills would be willing to part with him, but for such little draft capital?
He went on to play with the Seattle Seahawks and was the center of one of the biggest head scratchers in Super Bowl history when they took on the New England Patriots in Super Bowl 49.  The Seahawks were down 24-28 in the last seconds of the game.  They were on the 1/2 yard line (Yes...1.5 feet from the goal line) with one of the most powerful running teams in the league and instead of just giving the ball to Lynch decided to run a slant pass which got intercepted.  Seattle lost that game and many people are still wondering why they didn't just run the ball.
In 2015, Lynch retired from the NFL and walked away from the Seattle Seahawks.
He didn't play in 2016.
Then in 2017 Lynch decided to come back to play for his hometown team - The Oakland Raiders.  He played with them for 2 years but this year has announced that he is once again done with football.
Oakland is going to be an interesting team to watch this year with John Gruden leading a team that has had trouble staying out of trouble.  This offseason they brought in controversial players Antonio Brown from the Steelers and Vontaze Burfict from the Bengals.