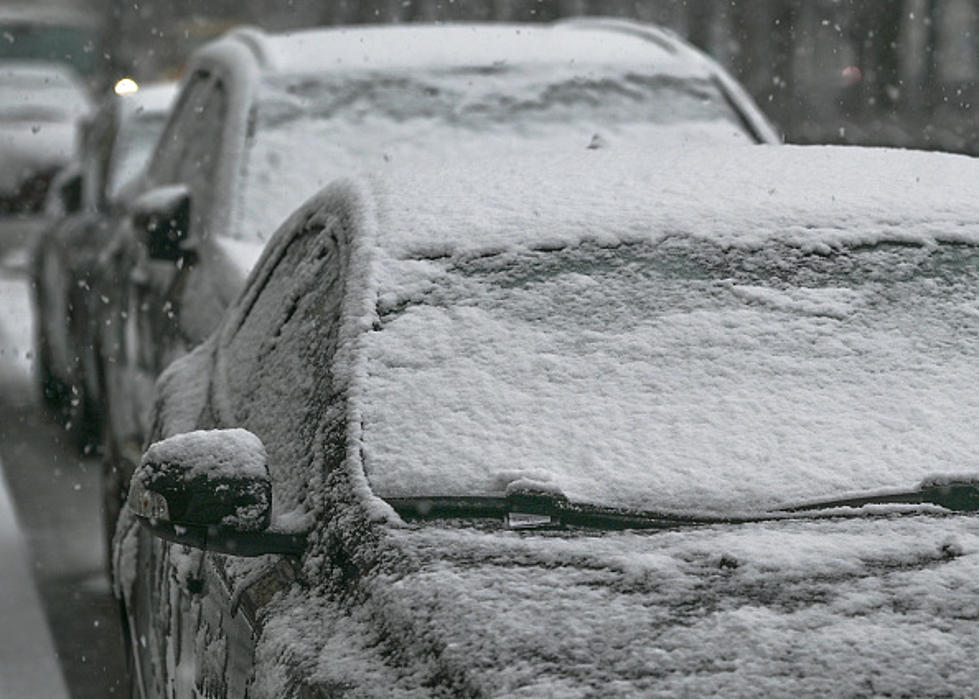 Frost And Freezing This Week In New York State?
NurPhoto via Getty Images
The end of the summer arrives this weekend as the unofficial start to fall moves in to New York State.
The summer of 2023 will go down with many records being set in the weather department. From hot days to flooding, there was no shortage of ups and downs in The Empire State.
But before we end the summer and put away the bathing suits, there is a blast of cooler air moving in this week. Overnight lows on Wednesday and Thursday in portions of New York State will dip as low as 40 degrees. But it is not the first time this summer.
Although it may NOT get cold enough for a frost, typically the first one appears in October. However, some sites have reported frost in mid September.
This is not the first time we have seen cooler air over the last few weeks. In fact, Saranac Lake and Lake Placid have already has cooler conditions in the 30 degree range.
Ready for the fall? If you live in upper parts of New York State are near winter temperatures!
But the fall in New York State is probably the most ideal when it comes to weather. Warm and dry days are followed by crisp evenings. Football season, back to school, hoodies and everything pumpkin spice are all the things we look forward to at the end of summer. Relaxing in the hot tub on the crisp, clear, fall evenings is a huge bonus. But perhaps it is something that is off limits for the kids?
According to the CDC, it may be best to let the kids use the pool and not the hot tub.
The CDC recommends that children younger than 5 years old don't use a hot tub. Children, especially very young kids, are much more heat-sensitive than adults. At this age, kiddos can quickly become overheated by the warm water.
In fact, the CDC has a complete user guide to check out if you are planning on getting a hot tub. The list of the things to look for and be prepared for is extensive.
Refrain from entering a hot tub when you have diarrhea.
Avoid swallowing hot tub water or even getting it into your mouth.
Shower or bathe with soap before entering the hot tub.
Exclude children less than 5 years of age from using hot tubs.
Avoid drinking alcohol before entering the hot tub or during hot tub use.
If pregnant, consult a physician before hot tub use, particularly in the first trimester.
LOOK: Baby boomer baby names that have gone out of style
Using info from the Social Security Administration's baby name database,
Stacker
compiled a list of baby boomer baby names that have declined in popularity.