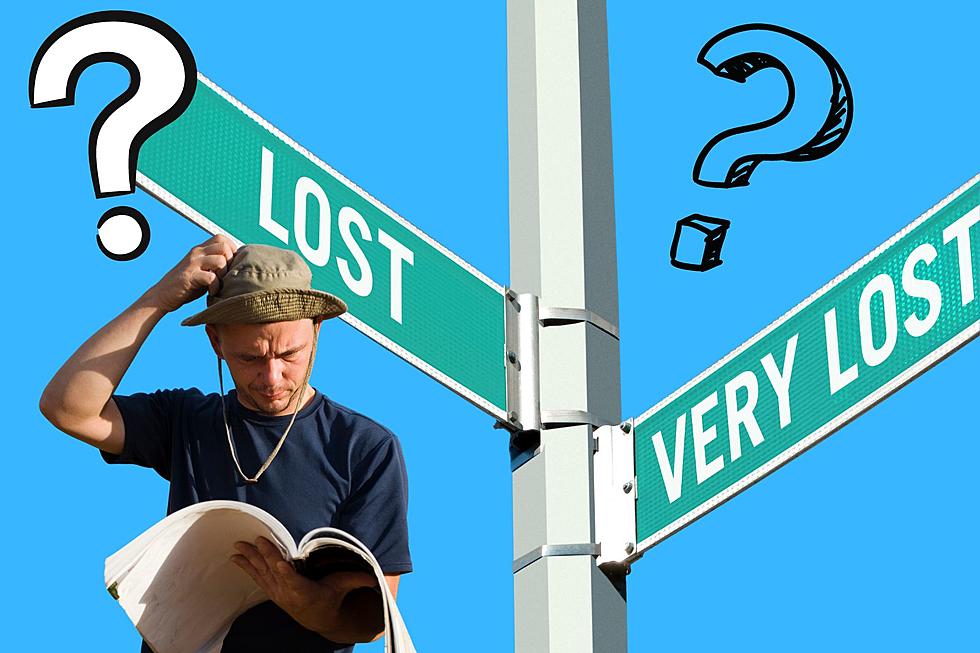 Which Cities In New York Have The Worst Sense Of Direction?
(Canva)
How many places do you think you can get to without using a map?  Isn't it crazy how often we depend on them these days?
For more from Brett - Click Here
Some of you may be old enough to remember a day when if you didn't know where you were going, you'd have to look at a map before you went, or at the very least bring along another person who could "navigate" for you by looking at the map while you drove and yelling out directions.
Then there was a time when you could just type in the address to where you wanted to go on a website called Mapquest and the computer would give you step-by-step instructions on how to get there.  Of course, you'd have to print them out before you left and have to remember to bring them with you.
Now, people literally just hit a button in their cars and say, "give me directions to go home" or whatever directions you want.
So how many of us depend on them all the time?  How well do you actually know the city you live in and the surrounding areas? How much do you depend on that feature in your car or on your phone?
A website called NewYorkBets.com did just that.  They analyzed hundreds of Google searches for 'Google Maps' over the last 12 months, to find out which states have been searching for directions the most. 
It's no surprise that New York City saw the most searches.  Have you ever tried to navigate that place?  Good luck!  That's a big city and there are a lot of people.
Next on the list of total searches was Buffalo.  Again, not horribly surprising considering it's the second biggest city in New York State to New York City.  However, it feels like most of the people who live there have been there for ages.  So to think that they have to look up directions on their phone was a little surprising.
But when you take the population size into account, New York City actually comes in last of the big cities in the state per 100 people.  It's Albany that uses Google Maps the most when you take the population into account.  Half of the population uses Google Maps in Albany!
| | | |
| --- | --- | --- |
| New York Cities | Search in 12 months | Searches for "Google Maps" (per 100 of populations) |
| Albany | 51,580 | 51.8 |
| Rochester | 92,570 | 43.8 |
| Buffalo | 112,830 | 39.8 |
| Binghamton | 17,140 | 35.6 |
| Syracuse | 51,810 | 34.6 |
| Cheektowaga | 17,840 | 23.1 |
| New Rochelle | 14,550 | 18.1 |
| Yonkers | 35,710 | 16.5 |
| New York City | 1,329,700 | 15.1 |
The Most Gigantic Malls In New York State
Here are the biggest shopping malls in New York State where you can shop 'til you drop.
10 Of The Most Mispronounced Towns In New York State
These towns are truly a round of verbal acrobatics. Check out 10 of the most difficult to pronounce towns in New York state.
14 Landmarks You Should See Before You Die In New York State
There are so many landmarks to stop and spend some time at in New York State. Here are just a few!