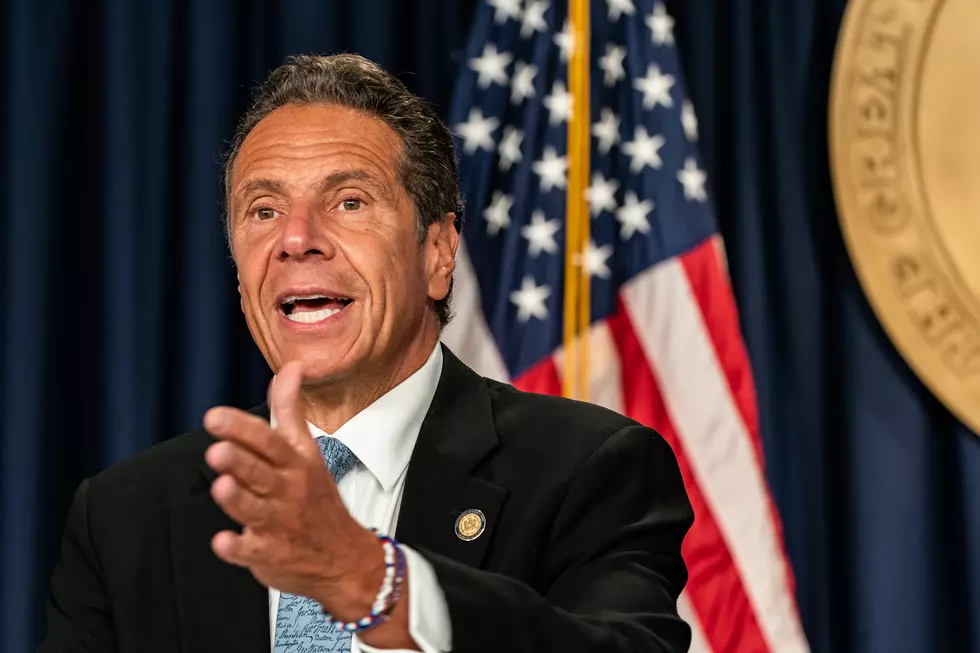 Governor Cuomo Releases Winter COVID Plans Around These 5 Points
Getty Images
The Governor has released some of the plans that he is trying to make sure that schools can open safely saying that kids in Kindergarten through eighth grade are safer in school than not with regards to the COVID virus. In order to do so, things have to be in control. He recognizes that Western New York has a critical hospital situation and does not want what happened back in the spring when the hospitals and medical staff were overwhelmed and could not accommodate patients.
In addition, he says that school districts that are in the orange zones can reopen with less harsh testing benchmarks and only need to test 20% each month, but if we go to a red zone in the Western New York counties, districts will have to test 30% of students and staff each month.
Governor Cuomo has released 5 points that New York State is planning on for its winter plans. According to our friends from WIVB, here is what Governor Cuomo's plan advises and you can also read these plans on the New York Government website:
Enter your number to get our free mobile app
Strategy 1: Manage hospital capacity to enhance and equalize care
Hospital systems must begin to identify retired nurses and doctors to bolster staff;
Hospital systems in Erie County must suspend elective surgeries to create new bed capacity for COVID patients;
Hospital systems must begin balancing patient loads across their individual hospital facilities;
Prepare plans to utilize emergency field hospitals;
Prepare plans to increase hospital bed capacity by 50 percent;
Prepare plans to implement statewide 'Surge and Flex' operations (similar to load balancing, but patient shifts would occur across all hospital systems, as opposed to within individual hospital systems)
Prepare plans to staff emergency field hospitals; and
Confirm availability of resources in existing stockpiles.
Strategy 2: Increase and balance testing resources and availability
Increase testing availability and ensure distribution is balanced with testing sufficient across different segments of the population, including:
Healthcare workers
Nursing homes
Schools
Essential workers
Business professionals
Personal services testing
The general population, returning students and travelers, etc.
Strategy 3: Keep schools open safely
Strategy 4: Prevent viral spread from small gatherings
At least 65 percent of COVID cases have resulted from small gatherings. New York has set a limit on gatherings to 10 people.
Strategy 5: Operationalize an equitable and safe vaccination program
Although a vaccine is expected to be released in the coming weeks, it will be months before it's available to the critical masses. The state's vaccine distribution will be based on fairness, equity, and safety.
Buffalo Football Players Drafted to the NFL