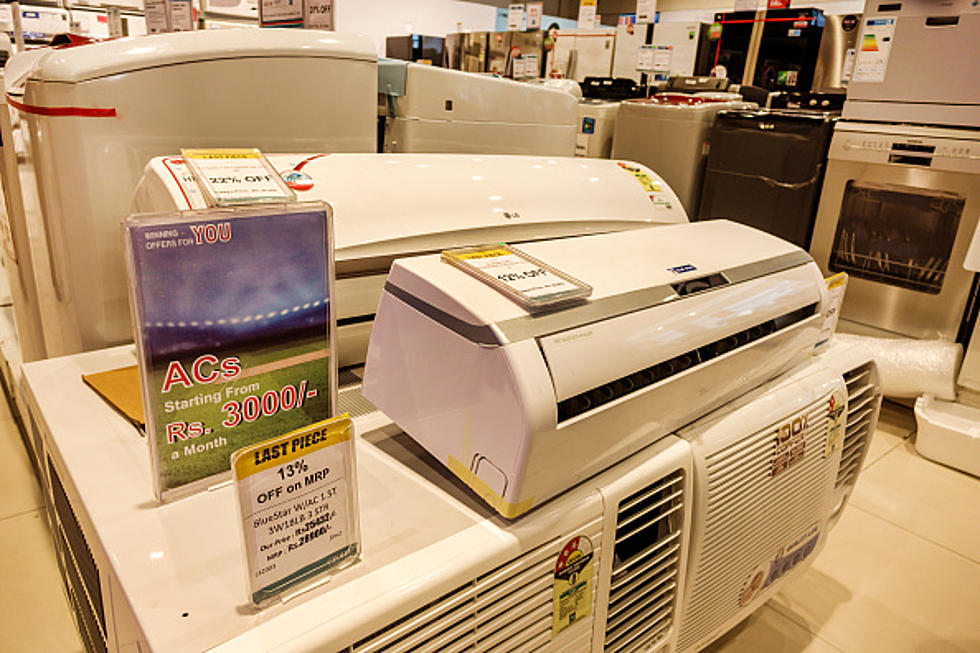 Hazardous Household Appliance Recalled In New York State
Universal Images Group via Getty
As the summer ends and fall begins, there is a popular household appliance that is being recalled here in New York State. A specific humidifier has been called back due to safety concerns.
As the fall begins, you may want to use a humidifier to clean the air and add some moisture to the house when the air is cold outside.
According to reports, there is one humidifier that has already caused dozens of fires.
The recall impacts 42 models of dehumidifiers sold under five different brands. The list includes Seabreeze, Kenmore, GE, SoleusAir, and Norpole. Each of these products is out of Zhuhai, China's Gree Electric Appliances, and were sold between January 2011 and February 2014.
There are reports that the water levels in the Panama Canal are so low that ships may not be able to navigate the waters safely. Although there is not an emergency, yet, experts say that if the drought continues, there may be a holiday shopping price increase.
The prices for many items are expected to rise if the shipping situation continues. Some say an increase of over %30!
The canal administration imposed severe restrictions on shipping.

Many carriers have opted to take a detour around Africa as the average cost of an express shipment has risen by 36%.
Plan ahead and take advantage of whatever deals you can find now. That second Prime Day may help. However, the timing may be tight and hopefully the gifts/items will arrive in time for the big day!?
LOOK: Holiday gift crazes and fads of the past century
Stacker
compiled a list of toy crazes from the past 100 years.
MORE: See 30 toys that every '90s kid wanted