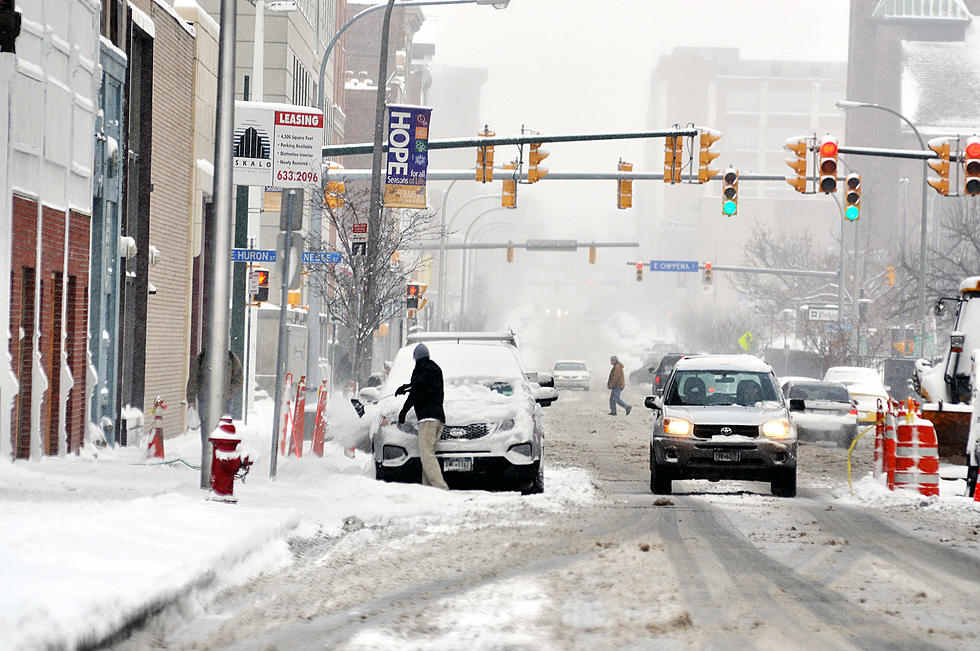 Here Are The Snowfall Totals For WNY Through Tomorrow
Getty Images
After what seemed like springtime weather across Western New York, it's back to more seasonable temperatures this weekend and through next week. The good news is that means no wind advisories or worse, high wind warnings.
But that does mean we will have to deal with snowfall totals from time to time, and today is one of those days; it's really an excellent day to binge watch Christmas movies and bake Christmas cookies.
Snow will fall today and into tomorrow morning in Western New York, and it really depends on where you live for how much you get. However, unlike most times, living south of Buffalo won't mean you get more. The opposite in fact.
According to WIVB, Niagara County and those well north of Buffalo could receive 4 inches of snow, while those around the City of Buffalo will get 2-3 inches. The totals drop south of Buffalo to 1-2 inches.
Then there's the freezing rain and sleet. The further south you go, the more of that mixes in and could make for some very hazardous driving conditions in the southern tier and the Pennsylvania border, so drive extra carefully today and tonight.
As for the Bills game, the temperatures will be in the low 30's with partly cloudy skies. There may be snow on the ground and some showers for tailgaters, but no snow showers are expected for game time between the Bills and Panthers at Highmark Stadium.
LOOK: The Most Famous Actor Born Every Year
LOOK: The most famous actress born the same year as you
Many of the actresses in this story not only made a name for themselves through their collection of iconic performances, but also through the selfless, philanthropic nature with which many of them approached their stardom. In an age of flipping the script on societal norms, many of these actresses are using their voices and platforms to be advocates for those who are otherwise unheard.
KEEP READING: Here are the most popular baby names in every state
Using March 2019 data from the
Social Security Administration
,
Stacker
compiled a list of the most popular names in each of the 50 states and Washington D.C., according to their 2018 SSA rankings. The top five boy names and top five girl names are listed for each state, as well as the number of babies born in 2018 with that name. Historically common names like Michael only made the top five in three states, while the less common name Harper ranks in the top five for 22 states.
Curious what names are trending in your home state? Keep reading to see if your name made the top five -- or to find inspiration for naming your baby.