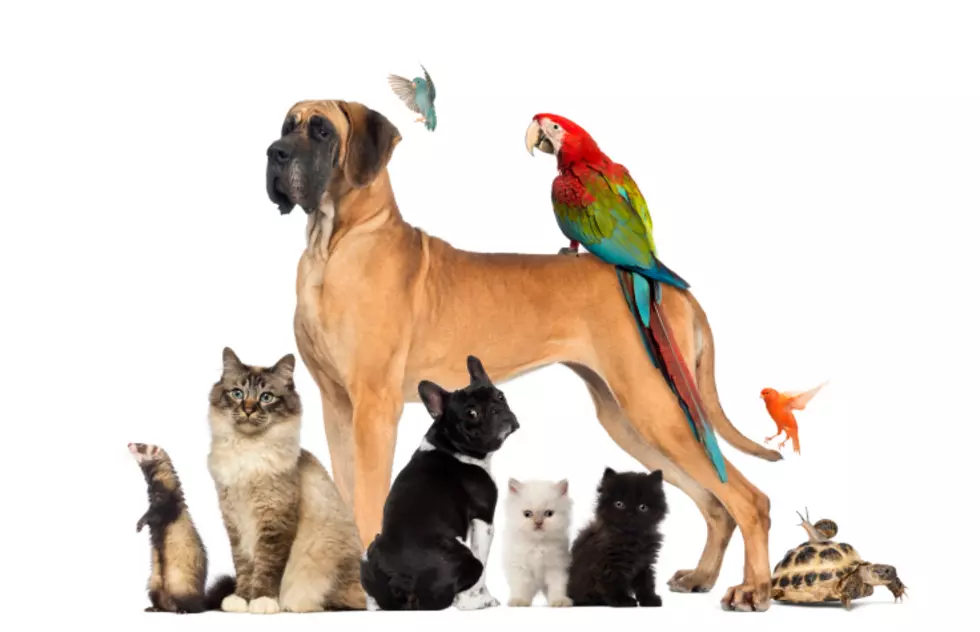 Here's How Much We Spend On Our Pets in New York
GlobalP
Pets or as we like to call them furbabies are the lights of many lives. To some they are their children, they are their family and they are treated as such. Owning a pet is a huge responsibility, you need to make they're healthy and living a good life and that can get expensive. In honor of National Pet Day tomorrow the team at OppLoans put together a report of just how much Americans are spending are their pets every month and it may shock you.
Overall, Americans spend about $126.19 on their pets each month and that average is a range of $20 a month all the way to $311.90. New York falls on the higher end of the monthly spending, in fact the states is in the Top 10 with $156.46 being spent monthly on pets.
Top Ten Spending States For Pets
Delaware - $311.90
Massachusetts - $272.50
Washington - $186.37
Texas - $182.30
Alabama - $158.13
New York - $156.46
Louisiana - $156.00
California - $153.59
New Hampshire $149.29
Georgia - $146.28
So now that you know how much each state is spending, which animals our we spending the most on? According to OppLoans,
"On average, we found that dog owners spend more than cat owners, but owners of small mammals(like guinea pigs, hamsters, and gerbils) spend more than dog and cat owners combined! Fish and rabbits make the cheapest pets, followed closely by mice and rats."
Spending On Specific Animals
Birds: $113.89/month
Cats: $92.98/month
Dogs: $139.80/month
Fish: $62.53/month
Mice or Rats: $80/month
Rabbits: $65/month
Reptiles or Turtles: $116.63/month
Small mammals: $251.82/month
Other: $351.67/month
See how much women spend compared to men or if single people are willing to dish out more for their pet at OppLoans.com.
Other fun tidbits that OppLoans discovered: