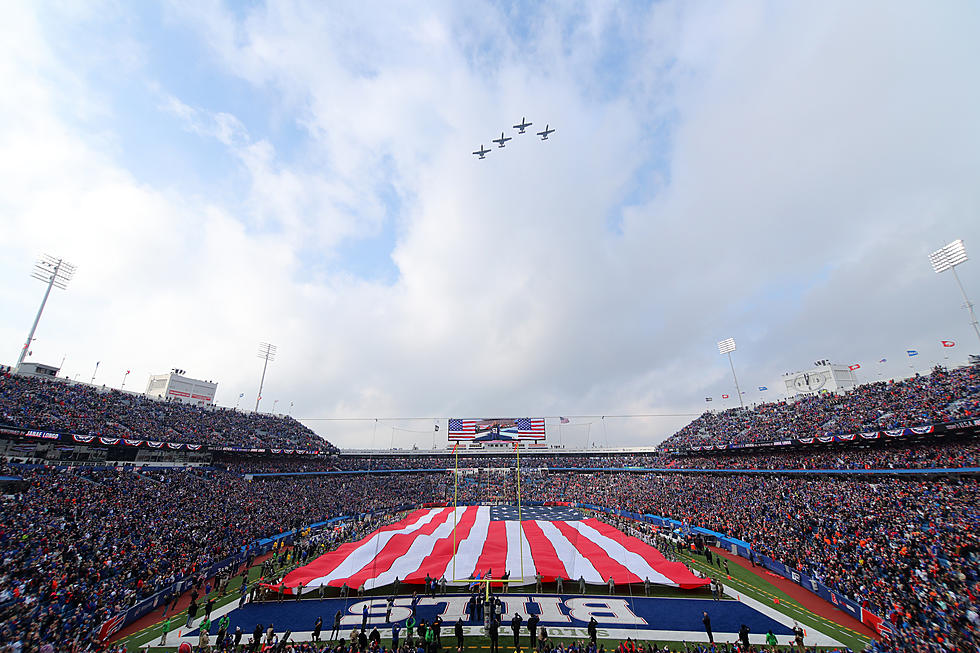 Here's The Exact Site In The City of Buffalo Being Considered For New Bills Stadium
Getty Images
Ever since the start of summer, the big story in Buffalo has been the potential new Bills stadium that could be built in the next several years.
Back in late August, the Bills reportedly proposed a 60,000 open-air stadium that would be built in Orchard Park close to where Highmark Stadium currently is, according to the AP.
However, fans and news agencies had been waiting for the stadium study to be released, which was from the State of New York. That 91-page study was released to the public on Tuesday afternoon.
The biggest takeaway from the study is the fact that there are two sites being strongly considered for a new stadium: an Orchard Park location (mentioned earlier), and a 'Downtown Buffalo' location, which as it turns out, isn't technically downtown.
It's known as the "South Park Site" and this stadium location would sit between Hamburg and Louisiana Streets, and from the 190/Otto Street to South Park Avenue.
The stadium study states that the Orchard Park location would cost an estimated $1.354 billion, whereas the downtown location would cost an estimated $2.1 billion.
Neither the Orchard Park or downtown locations were recommended, however, the study recommends a new stadium is the route to go, rather than significant renovations to Highmark Stadium.
But what about a roof? That's been a hot-button topic with fans in Western New York.
The study says the cost to build a stadium with the "capacity" to add a roof would be $109 million. This versus the $298 million added price tag to build a roof on a new stadium from the start.
The Bills currently generate $27 million in revenue, annually, but the study says that the downtown stadium could generate increased property tax collections that could total $53 million.
The downtown location, while bringing in even more money based on this study, would require significant roadway improvements such as improving Oak and Elm Streets, adding turn lanes to Oak Street, adding another lane on the I-190 South ramp to Seneca Street, and "re-stripping" Michigan Street with a center, two-way turning lane.
Significant parking would also have to be added; the study mentioned a 1,500-space parking structure and 3,000 spaces added for surface lots.
You can read the full study here.
Step Inside This $1 Million Log Home in Marilla, NY
This huge property in Marilla has its very own pond!
This $1.2 Million Home in Alden Has Its Own Race Track and Pond
This million-dollar home in Alden, NY has its own race track and pond.
Explore This $2 Million Home in East Aurora That's One of The Strangest