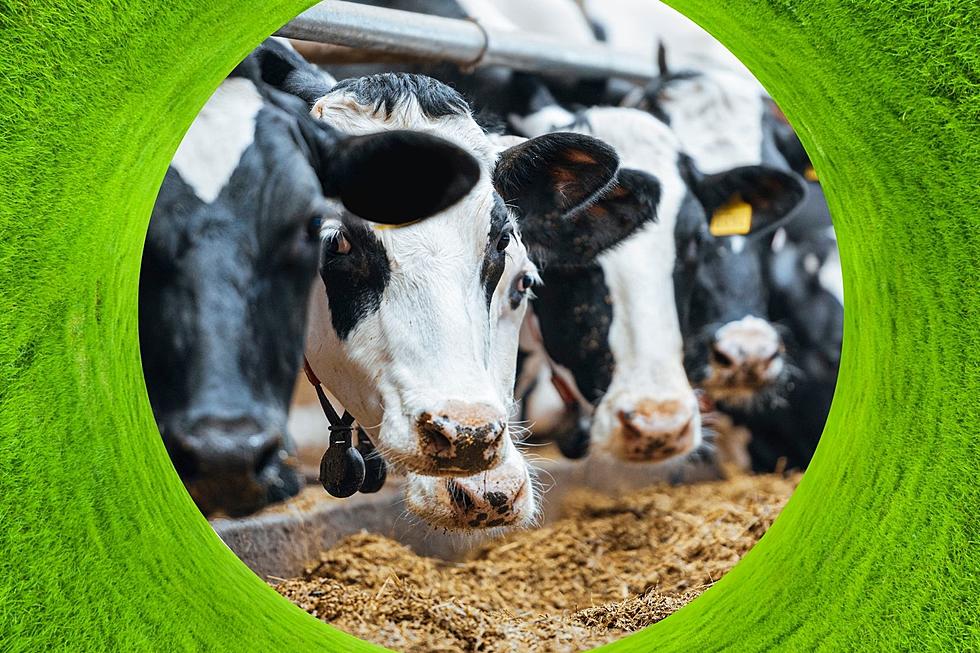 Huge Cattle Show Coming This Weekend To Hamburg, NY
(Canva)
The next couple of days are going to be very busy at the Hamburg Fairgrounds as they bring in the largest spring cattle show east of the Mississippi.
The Erie County Fairgrounds is going to look a little more like they do in August this upcoming weekend as over 800 head of cattle make their way through.  It's the New York Spring Dairy Carousel, hosted by the New York Holstein Association and it's happening this weekend.
What is the New York Spring Dairy Carousel?
The New York Spring Dairy Carousel is an event that features 7 breed shows, youth Showmanship, judging contests, and more. It will take place in the Erie County Fairgrounds Showplex.  This thing is big.  There will be exhibitors there from 17 states and 2 Canadian provinces and all major dairy breeds will be represented including Holstein, Jersey, Ayrshire, Red & Whites, Brown Swiss, Guernsey, and Milking Shorthorns
What will be happening there?
The schedule of events looks like this:
Thursday, March 30
10:00am - Richard Keene Memorial Judging Contest
2:00pm - Showmanship
Friday, March 31
8:00am - Northeast Spring National Jr Holstein Show
10:00am - Jersey Jr Show
Saturday, April 1
8:00am - Red and White Show/Brown Swiss Show
12:00pm - Milking Shorthorn Show
2:00pm - Ayrshire Show/Guernsey Show
Sunday, April 2
8:00am - Northeast National Holstein Spring Show
9:00am - Jersey Show
Why should you go to the New York Spring Dairy Carousel?
If you're interested in dairy farming, these will be some of the best of the best.  If you are new to it or are trying to learn more about it, this will be a good chance to get to know a little bit more.  And it's a perfect opportunity to support the young exhibitors who are beginning a career in agriculture and dairy farming.  These are the young people who will be making our food in a couple of years!
How much does it cost?
Admission and parking are free and they ask that you enter grounds from McKinley Parkway closest to Quinby Drive.
$1.2 Million Farmhouse-Turned-Mansion In Western New York
Farm For Sale In Springville, NY
Country Concerts in Buffalo, New York
Here are all of the country concerts happening in Western New York.