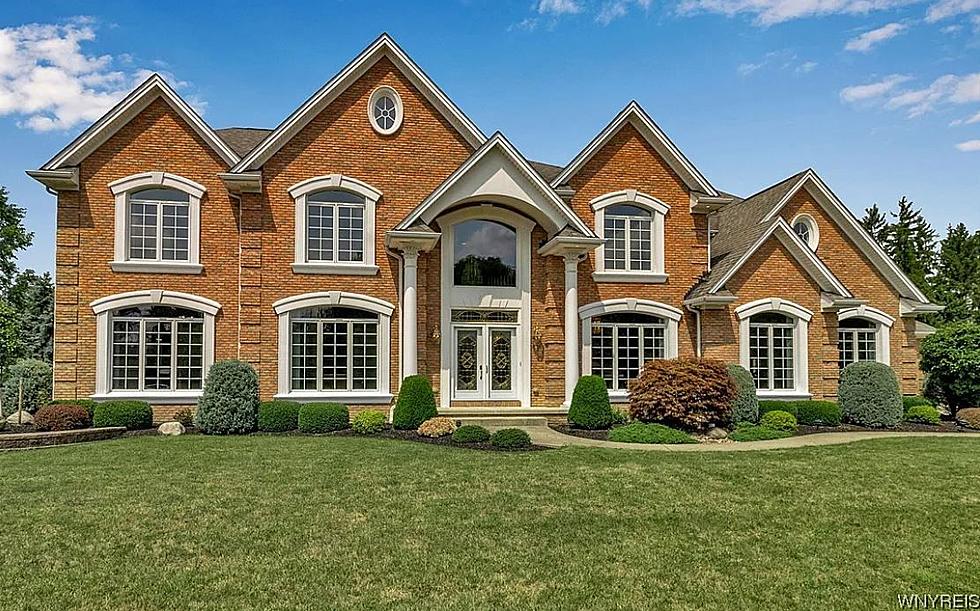 This $1.6 Million Home May Have Biggest Kitchen in Buffalo [PICS]
Credit: Zillow
There's a lot beautiful areas in Western New York.
Outside of the City of Buffalo, there are quite a few suburbs that are known as the nicest in Western New York: East Amherst, Clarence, Orchard Park and Hamburg have gorgeous homes.
Williamsville is another suburb of Buffalo that has some flat-out beautiful homes, with huge property boundaries inside gated-like neighborhoods.
One thing about Buffalo is that yes, it's more affordable than most major cities, but there are still some expensive homes and it feels like the umber of them are growing as the years go by.
There's a huge home that just hit the market in Williamsville that might have the largest kitchen we have seen in Western New York.
Listed for just a tad under $1.6 million, this Williamsville mansion has six bedrooms and five bathrooms. It's over 5,000 square feet in space with a huge backyard and a four-car garage.
The living room is spacious, as are the bedrooms. The kitchen is perhaps the showcase of the home, and it just might be the largest we have seen in the Buffalo area.
There is a massive amount of space in this kitchen. Imagine cooking meals in there? Thanksgiving dinner is probably much easier to host.
Check out some photos below.
$1.6 Million Home Has Biggest Kitchen in Western New York
Basketball Court, Putting Green and Awesome Pool in Hamburg
140-Year-Old, Medieval Style Castle is For Sale in Buffalo
This 140-year-old castle in Buffalo is for sale, and it was designed to match the 17th century.