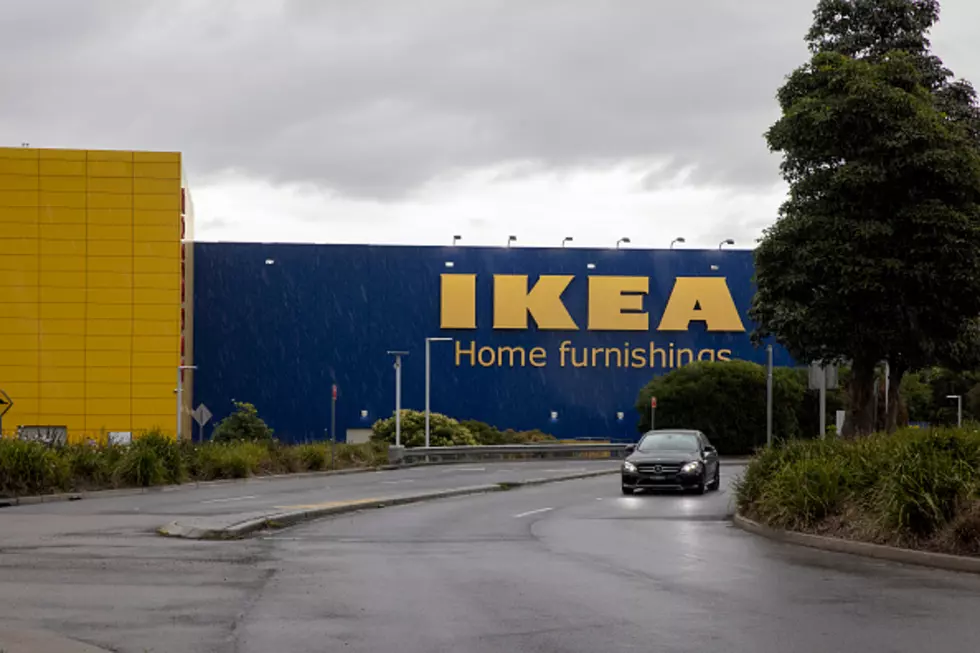 Report: IKEA Store Likely Coming to Buffalo In The Future
Getty Images
We have an assortment of great stores in Western New York, most notably Wegmans, which has been referred to as a grocery store cathedral by some locals here.
We also have some other great retailers and those who sell things like kitchen appliances, furniture and other home accessories.
The most popular chain for those items is IKEA. The Swedish retailer has been hugely popular in the United States over the last decade and many places have at least one location.
However, no IKEA's are currently in the Buffalo area, but recently came news of IKEA opening up a pickup location in the Buffalo area, but could there be an even bigger store on the way?
Buffalo Business First is reporting, based on two retail experts, that the IKEA pickup location is a test-run for an actual IKEA store. That could come in the next 2-5 years, if all goes well with the pickup location and it becomes successful over the next few months and year or two.
Buffalo's size and reputation are the reasons experts have given for why an IKEA has not come here yet, but the interest is there.
People are flabbergasted when I tell them that there are no IKEA locations in Western New York. The Buffalo market is extremely unique and while there are valid reasons to wait for IKEA to come here, now appears the time to finally bring one of the world's most popular retailers to Western New York.
10 Super Long Lines That Buffalonians Wait In
Buffalo waits a long time in these lines.
The 45 Best Fish Fry Restaurants in Western New York
The 45 best places for a
great fish fry
in Buffalo and Western New York.
Best 20 Steakhouses in Western New York
Looking for a delicious steak dinner? Try one of these 20 steakhouses in Western New York!