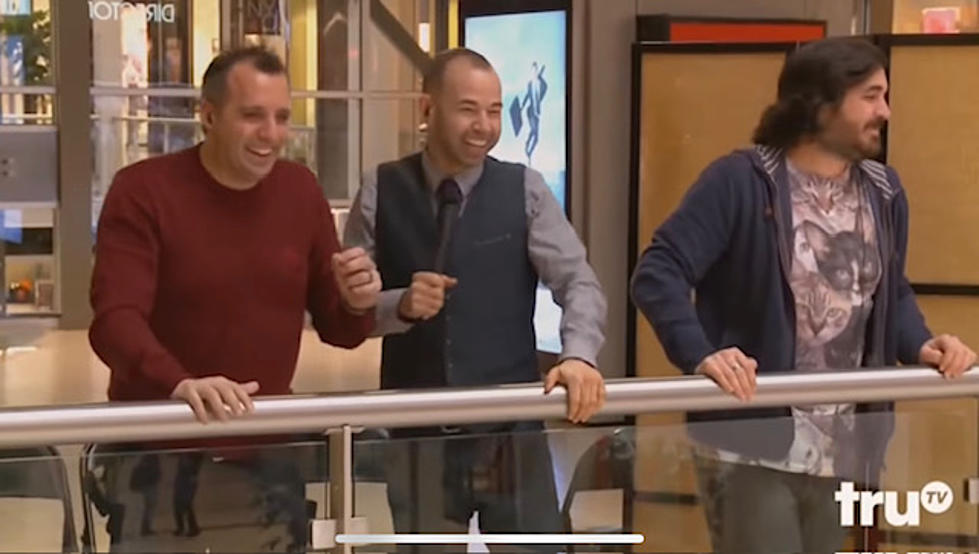 The Impractical Jokers Are Looking For Western New Yorkers
Photo Credit: YouTube
If you love watching these four goofballs pull harmless pranks and improv stunts on one another, you may have wondered what it would be like to be part of the show. 
Now, you have a chance to feel like one of the Jokers, because they are looking for Western New Yorkers to join their crew!
At least, for the day. 
Listen to Clay & Company, Every Weekday Morning On 106.5 WYRK
What Are The Impractical Jokers?
The impractical jokers are four comedians and lifelong friends who compete to embarrass each other amongst the general public in a series of stunts, pranks, and improv. 
Who Are The Impractical Jokers?
For years, it was Joe Gatto, James "Murr" Murray, Brian "Q" Quinn, and Sal Vulcano. Now, Joe Gatto has stepped away from the show, but the remaining three always make us laugh. 
Are The Impractical Jokers Coming To Western New York?
Yes! James "Murr" Murray will be holding a special event at Helium Comedy Club on Thursday July 13, Friday July 14, and Saturday July 15 with multiple showings available. And here's the best part: "Murr" is looking for someone in Western New York to join him for the comedy performance! 
He shared this video via the @everythingbuffalo account on Instagram. 
It sounds like "Murr" is so excited to be in Buffalo, New York and having someone local be part of his show(s).
How Can You Be Part Of The Show?
"Murr" is playing Impractical Jokers LIVE, which means he will send someone out onto the streets of Buffalo and they have to do and say what he tells them while the audience watches along.
Here's How You Get Tickets 
Tickets and meet and greets are available here.
12 Roads Western New Yorkers Want Fixed RIGHT NOW!
We all know there are some pretty bad roads in Western New York. Here are 12 of them that you said should be fixed ASAP.
26 Worst Streets To Live On During a Snow Storm
When the snow doesn't let up, it makes you wonder if a plow has shown up — at least once? They most likely have, but nonetheless, these are the worst 26 streets to live on during a snow storm in Western New York.