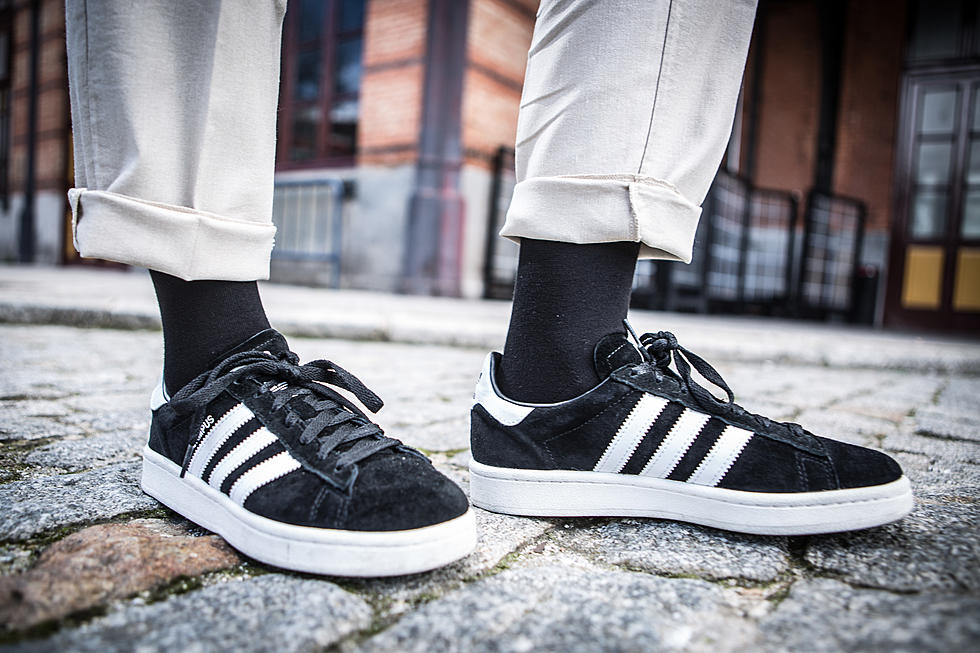 Is Adidas Giving Away A Pair Of Free Shoes To Everyone?
Getty Images
This morning while scrolling thru Facebook, I notice that my friend Paul had posted a story that Adidas is going to give away a pair of FREE shoes to everyone as part of their anniversary celebration.
Well, I did some digging and unfortunately, it is not true.
People were getting a message on the app "WhatsApp" about the celebration giveaway. According to officials with Adidas, this is a big hoax, "We are aware of the WhatsApp message that is currently circulating claiming that Adidas is giving away free footwear and would like to caution the public about believing this, as it is definitely a hoax"
So why the scam? In order to get your "free" shoes, you need to put in personal information and that is what scammers are looking for.
Just remember something your mom probably told you...If it sounds too good to be true, chances are it is too good to be true!