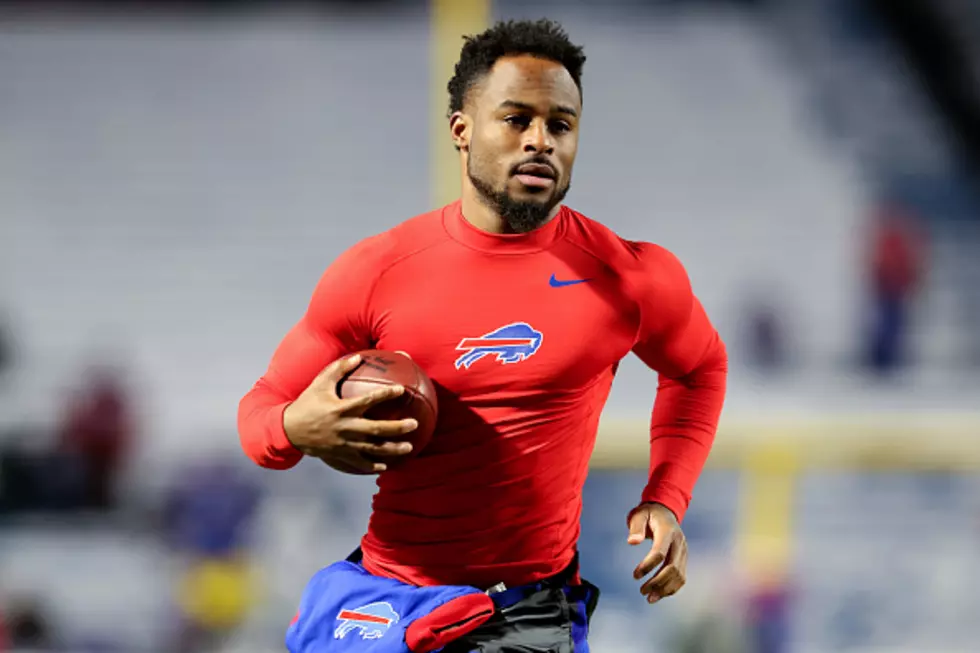 Isaiah McKenzie Gets Bills Teammates Best Christmas Gifts Ever
Getty Images
The Buffalo Bills will be working on Christmas Eve this year, as they play at a stadium they have not played at since the 2014 season opener.
The Bills will play at the Chicago Bears on Saturday at 1 pm. The game will be the coldest game in Solider Field history, as much of the Midwest and Great Lakes will be dealing with Winter Storm Elliott, which will cause rain, freezing, heavy snow, high winds and dangerously low wind chills for many.
There won't be any snow falling for the game but with wind gusts around 40 mph, snow drifts could blow their way into the stadium for the game.
The Bills are looking to clinch the AFC East on Saturday, while the Bears are playing for pride, already being eliminated from playoff contention.
Many of the Bills players take great joy in the holiday spirit.
Quarterback Josh Allen got his entire offensive line personalized, motorized scooters for Christmas. Wide receiver Isaiah McKenzie also got his wide receivers and wide receiver coach Chad Hall Christmas gifts and it may be the best gift we have ever seen from an NFL player.
McKenzie posted on his Instagram a video of surprising his teammates with personalized, arcade game machines...
There's 9,600 games on them. How. Cool. Is. That!?
I love how every machine has their name on it, plus tied with a bow.
McKenzie also got Tanner Gentry a machine, who has spent most of the season on the practice squad, but has been with the Bills since 2020. He also got wide receiver coach Chad Hall a machine.
Hall was gifted with a new car, paid for by the Bills wide receiver room.
This is so amazing. McKenzie doesn't come close to making the most money on the team, but he still decided to go all out for his teammates and friends.
15 Things You Should Never Do at a Bills Home Game
Things that are a no-no to do at a Buffalo Bills home game.
31 Things That People Who Love Christmas Do In WNY Every Year
14 Places To Buy Cheap Christmas Trees In Western New York