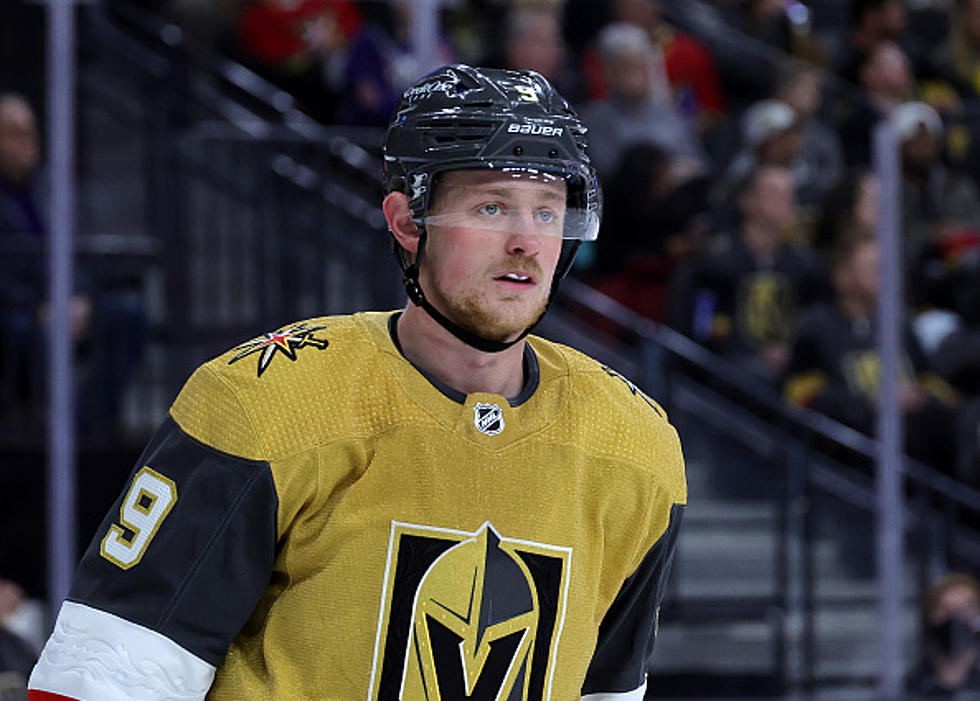 Here's What The Sabres Are Doing For Jack Eichel's Return to Buffalo
Getty Images
It feels like an eternity now since former Buffalo Sabres captain Jack Eichel was traded to the Vegas Golden Knights.
In exchange for Eichel, the Sabres got a 1st round pick, forward Alex Tuch and forward Peyton Krebs.
The trade so far has worked out pretty well for both teams. Eichel is looking good for Vegas since coming back two weeks ago from his neck surgery, and Tuch and Krebs have impressed for the Sabres.
If you don't already know, Eichel is coming back to Buffalo tomorrow night. The Golden Knights visit the Sabres at KeyBank Center tomorrow. The game will be aired nationally on ESPN+.
According to Greg Wyshynski of ESPN, the Sabres will have an in-arena tribute video for Eichel when he returns.
Eichel was drafted 2nd overall in the 2015 NHL Entry Draft, behind Connor McDavid who went to the Edmonton Oilers.
In six seasons with the Sabres, Eichel scored 139 goals and 355 points in 375 games. Eichel failed to reach the postseason in his time with Buffalo as the Sabres have went 10 consecutive seasons without a postseason berth.
I'm not surprised Eichel is getting a video tribute on Thursday night at the arena. He was the Sabres best player for six seasons and even though things ended on bad terms with Sabres ownership and management, Eichel deserves recognition.
I have to imagine that KeyBank Center is the fullest its been all season tomorrow night. Eichel might be greeted by boos from Sabres fans, but we shall see just how overwhelming it is.
Buffalo Sabres Goalie Masks
Buffalo Sabres Captains Since 2000
CHECK IT OUT: 100 sports records and the stories behind them