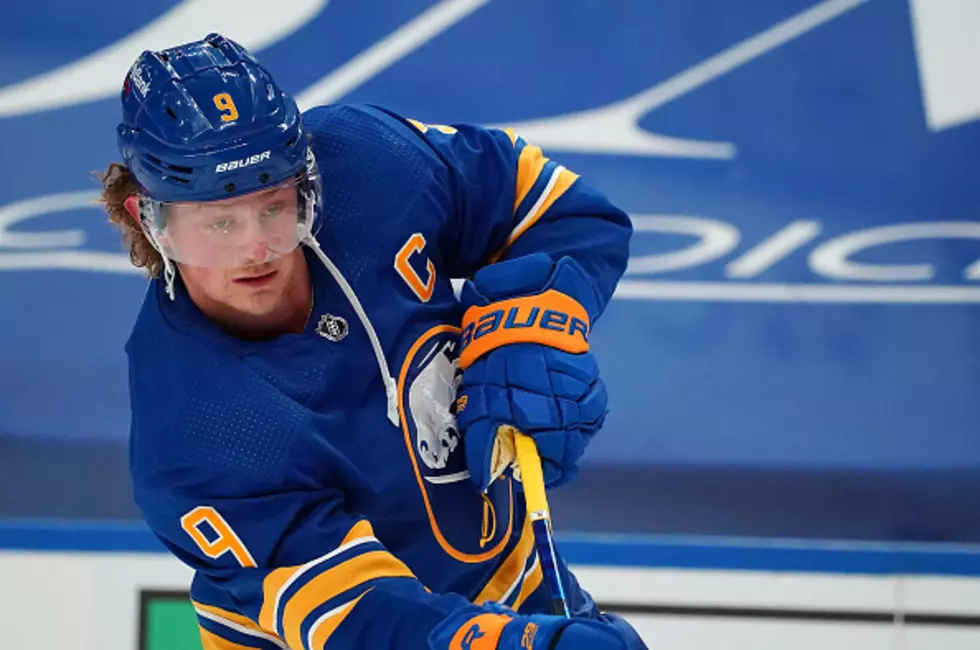 Jack Eichel On The Move? Removes Buffalo From Twitter [PHOTO]
Getty Images
It's been arguably the number one sports story in Buffalo and Western New York for the last three months -- when and where will Buffalo Sabres captain Jack Eichel get traded?
In fact, it's pretty much the hot button topic and question in the entire NHL right now.
Most fans, reporters, and insiders probably assumed Eichel would have been traded by now -- either before or at the 2021 NHL Entry Draft or at the start of free agency last week, but alas, here we are.
Could Eichel be on the move very shortly, though?
Eichel recently created a brand new Twitter account and removed any and all Buffalo Sabres content from the account. No mention of Buffalo at all in his bio.
For those who don't know, Eichel isn't active at all on social media. He also doesn't have any mention of Buffalo or the Sabres in his Instagram bio, either, for what it's worth.
Many fans are assuming this means a trade is on the near horizon, but as of now, Eichel is still a Sabre.
New York Rangers analyst and former NHL goaltender, Stephen Valiquette tweeted today that he's sensing an Eichel to the Rangers trade coming soon...
The two main hold-ups in an Eichel trade appear to be 1) the Buffalo Sabres asking price and 2) the fact Eichel likely needs surgery on his injured neck and the uncertainty of his 2021-2022 regular season future and what kind of surgery will he be getting?
It's clear Eichel wants out of Buffalo and I'm sure the Sabres don't want him at training camp...but general manager Kevyn Adams cannot get short-changed in an Eichel trade. Under no circumstance can the Sabres get this trade wrong, because it would hurt the team's future and even though Eichel is nursing a neck injury, he's one of the top players in hockey and is in his prime.
Buffalo Sabres Captains Since 2000
Buffalo Sabres Goalie Masks
ALSO: Former Minnesota Twins All-Star's Home for Sale - Complete With Brewery
CHECK IT OUT: 100 sports records and the stories behind them