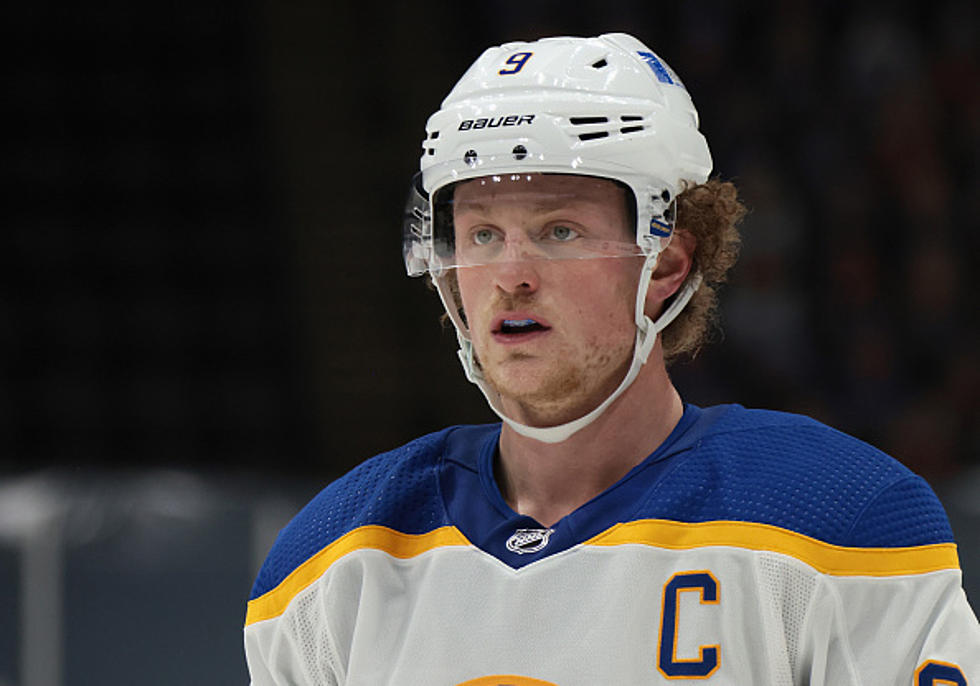 Jack Eichel Wants To Get This Surgery, But the Sabres Rather Not
Getty Images
The Sabres news is far from over as the team wrapped up their 2020-2021 NHL regular season schedule this past weekend.
Much of the news the last few days has revolved around Sabres captain Jack Eichel, who missed 35 games with a herniated disc injury in his neck.
Eichel told the Buffalo media on Monday that he was a bit upset with the organization because of the medical situation, and admitted there was a disconnect with the team.
Sabres general manager Kevyn Adams spoke to the media on Wednesday and confirmed that the Sabres are not comfortable with Eichel getting cervical disc replacement surgery, which is what Eichel and his reps are looking at. The team rather not have that surgery.
There are no NHL players that have come back from the surgery, so without a history of success stories, it's at least understandable why the Sabres are worried.
Adams went on to say that he wanted to get this thing right with the people that want to be here, when referencing the energy from what the young players have said after the season.
Adams didn't name anyone, but some are connecting the dots that the comment also is in regard to players such as Eichel, Sam Reinhart and Rasmus Ristolainen.
We will see if the Sabres trade Eichel. The team likely needs an overhaul and Eichel doesn't want to be a part of that. The injury, however, complicates things and whether or not a team will give up what the Sabres would (likely) want in return.
Buffalo Sabres Goalie Masks
Buffalo Sabres Captains Since 2000