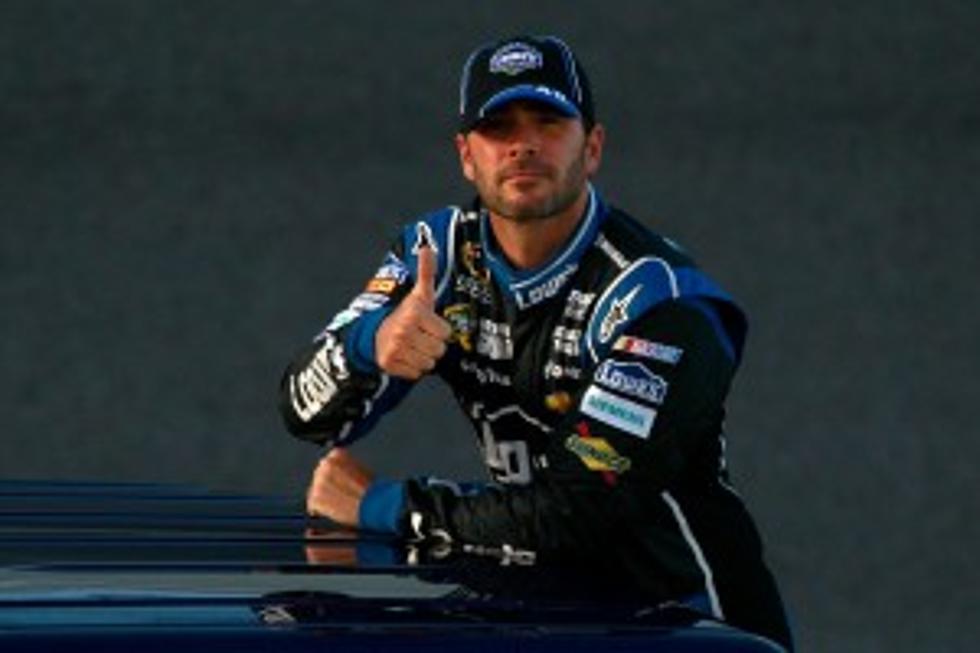 Jimmie Johnson Wins For The Third Time In The Last Four Races [VIDEO]
Jimmie Johson has won 3 of the last 4 races after his victory at Michigan International Speedway (Bob Carr/Getty)
It took defending Sprint Cup champion Jimmie Johnson twelve races to win for the first time this season, but now he's won three of the last four and it looks like he may be on the way to a seventh consecutive championship.  His latest victory came Sunday at Michigan International Speedway for his first ever win at the track. He led 39 laps taking the lead for good with 9 laps left and kept the rest of the field behind him to give his Hendricks Motorsports team its fifth straight victory.
Pole sitter Kevin Harvick led 63 laps but couldn't catch Johnson and settled for second.
Brad Keselowski, Paul Menard and Kasey Kahne completed the Top 5.
With Jeff Gordon was sixth and Dale Earnhardt, Jr. came in seventh to give the Hendricks team four of the top seven finishing spots.
It didn't take long for the first caution.  Brian Vickers crashed on the first lap taking Travis Kvapil with him ending the day early for both.
The first of the season's two road course races is next Sunday at Sonoma in California.