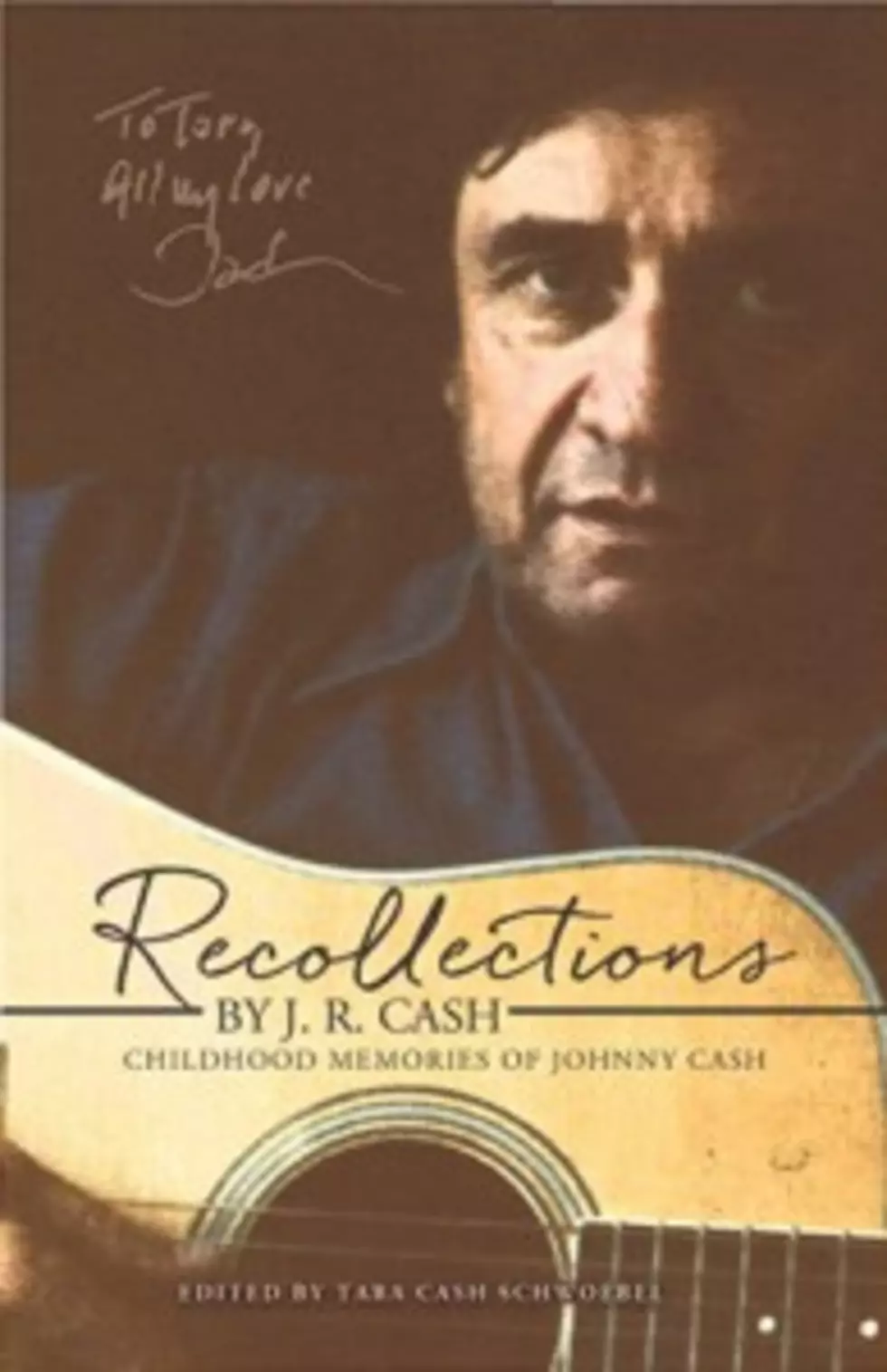 Johnny Cash's Daughter Releases Book
Tara Cash Schwoebel
Johnny Cash's youngest daughter, Tara Cash Schwoebel, has announced the release of 'Recollections by J.R. Cash: Childhood Memories of Johnny Cash.'
Schwoebel says that the release came from a book she gave her dad in 1995 titled 'Dad, Share Your Life with Me.' Cash wrote the answers to questions about his childhood and life in the book and gave it back to his daughter on her birthday a year later. The book features Cash's own handwriting and accompanying photos chosen by Schwoebel.
"These questions are not the typical questions that he was asked in the countless number of interviews he did in his career," she tells NPR affiliate KASU. "That fact makes this such a unique and wonderful addition to the story of my father, Johnny Cash. This book tells the story of a young boy, his home life, his friends and family, his dedication to work, and where all of his hopes and dreams came alive in Dyess, Arkansas."
The book's release coincides with the opening of Cash's refurbished boyhood home in Dyess, Ark. Schwoebel toured the house in April, while she was still working on the book.
"I am touched that I have had the opportunity to visit my father's boyhood home and to have had the incredible good fortune of working with Dr. Ruth Hawkins, the director of the Arkansas Heritage Sites program," she says. "She played a major role with many hard-working hands of Arkansas State University in restoring my father's boyhood home back to its original state. Dr. Hawkins' wealth of knowledge and resources allowed me to add many photos to paint the picture of what life was like growing up in Dyess."
Additional information about the book, including excerpts, photos and purchase info, can be found at RecollectionsByJRCash.com.