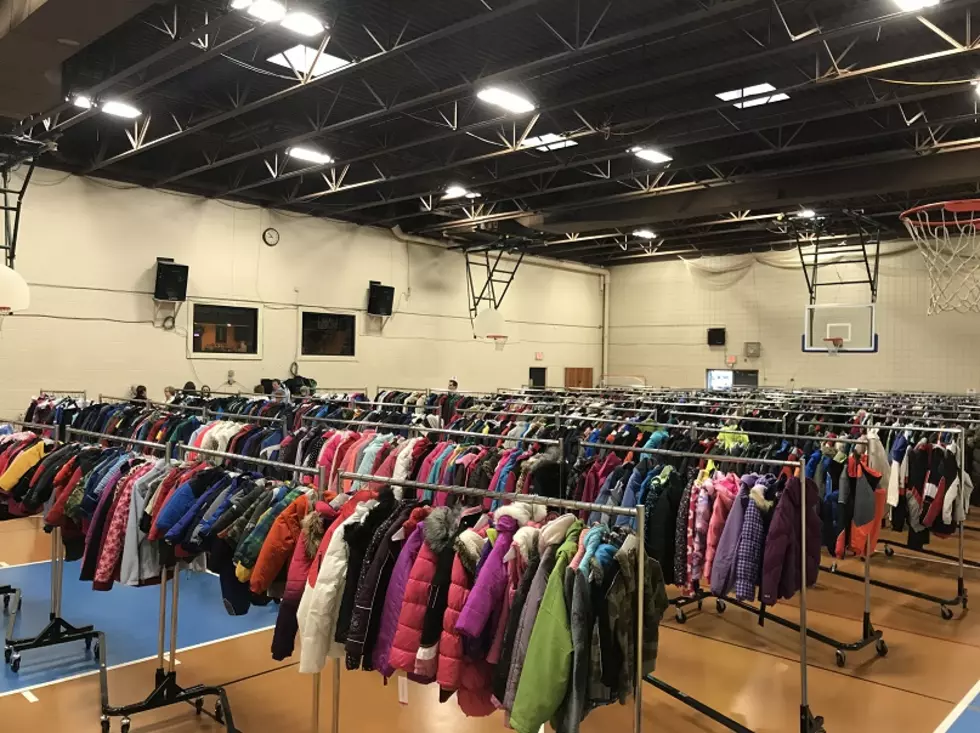 Join Us In Supporting Coats 4 Kids
Mike Billoni
WYRK is teaming up with Colvin Cleaners, WIVB and Reeds Jenss to help give a very special gift this winter--the gift of warmth. It's the 23rd annual Coats 4 Kids program, and it's going on now!
Colvin Cleaners is currently collecting hats, gloves, scarves and of course coats of all kinds so that they can be distributed to families in need.
We want our listeners to dig into their closets and find whatever winter garments they don't currently need, and meet us at Reeds Jenss at 4001 Maple Road in Amherst or Reeds Jenss at 3515 Abbott Rd in Orchard Park on Saturday, November 24th from 10AM-1PM for the first ever "Drive & Drop" event.
You don't even need to get out of your car to make a donation, as there will be volunteers waiting to receive your donations. Every donation earns you a $10 gift card from Colvin Cleaners, and you can register to win tickets to go see Carrie Underwood at the KeyBank Center in 2019! 
We are excited to see what our listeners are capable of, and we really hope to see everyone out at Reeds Jenss next Saturday as we give the gift of warmth to families in need all over Western New York!