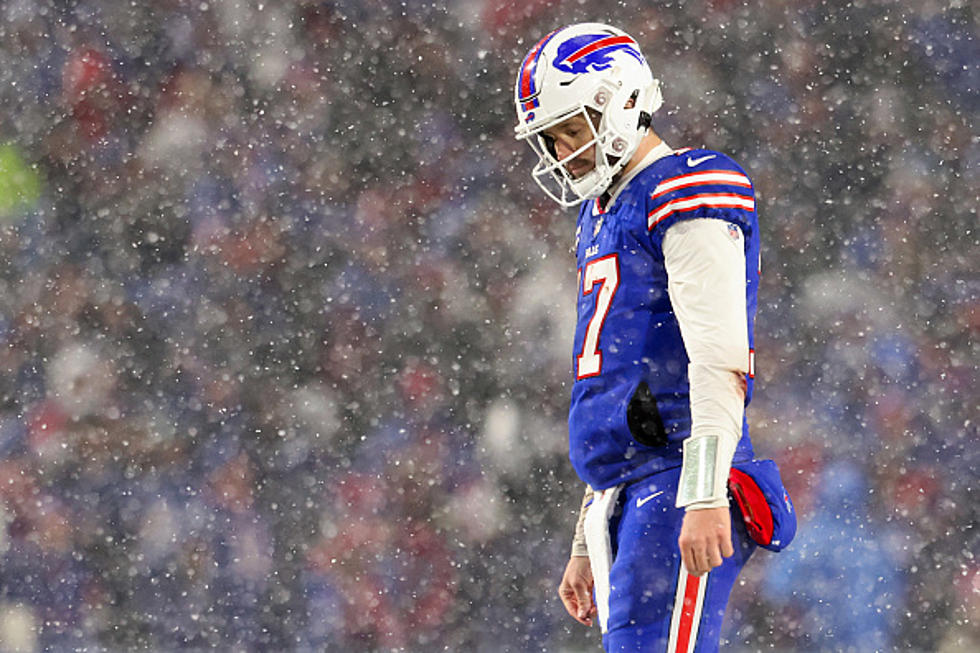 Buffalo Bills Fans Going Crazy For Josh Allen's 2023 Quote
Getty Images
The Buffalo Bills have consistently been one of the best teams in the NFL since the 2020 regular season. However, the Bills playoff run has ended before the Super Bowl in each of the last four years.
That is something that has got to change for 2023-2024.
The Bills' front office and coaching staff is preparing for the 2023 NFL Draft but the players were back at One Bills Drive for team activities, which began on Tuesday morning from the Adpro Sports Training Center.
Quarterback Josh was the first player to speak with the media after his workout today and it was very evident that things are different for Allen in 2023.
Very early on in the 15-minute meeting with the media, Allen made reference to the way their playoff run ended in January against the Cincinnati Bengals. The Bills recognize they have to get over the hump, and that last season was physically and emotionally draining.
Allen said he has rested since the end of the 2022 campaign and that he is ready to get back to work. Josh also said something that has Bills fans pumped for next season.
"I think at this point in my life, I've never been as focused or locked in on football than I am right now."
Allen's comments are short but people are taking notice. Ever in his football life would include high school and college, when Allen was trying to make a name for himself, so to say this is "more" locked in than back then...says a lot about Allen's determination heading into the 2023 regular season.
Best Pictures of Josh Allen Proving He's A Superstar
Josh Allen is certainly living up to the hype after a show-stopping performance in Los Angeles.
Buffalonians Would Hate To See Josh Allen Endorse These Companies
Top 50 Summer Restaurants in Buffalo and Western New York
Check out some of the best spots for food and drinks this spring and summer across Western New York!