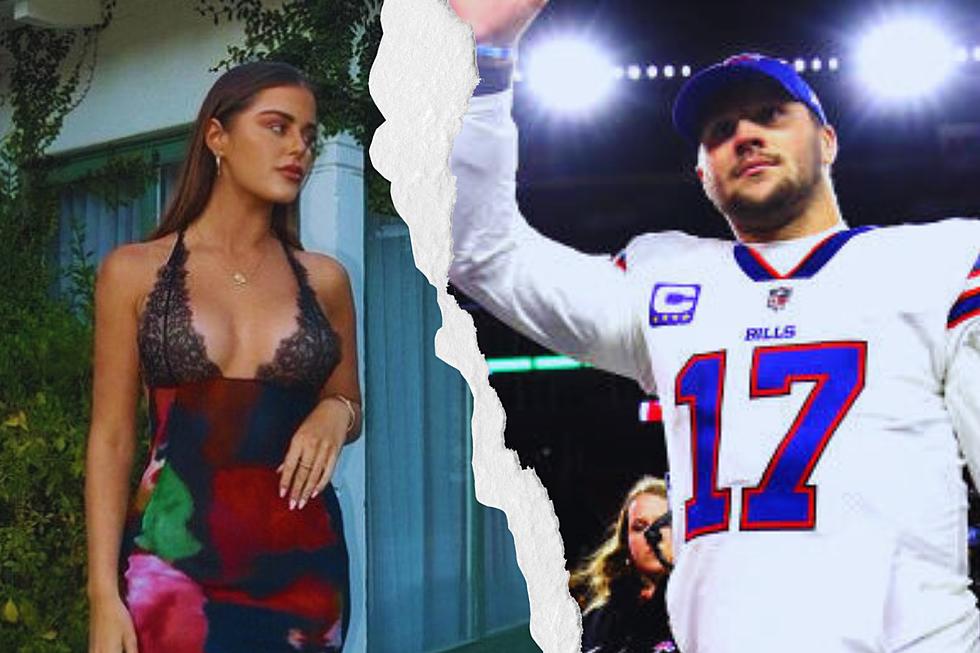 Uh Oh! Did Josh Allen & His Longtime Girlfriend Break Up?
Instagram via brittwill/Getty Images/Canva
Is there trouble in paradise for one of Buffalo's most famous power couples?
When we think about local Buffalo celebrity couples, Josh Allen and Brittany Williams are near the top of the list. The Buffalo Bills QB and his girlfriend have been giving us relationship goals for years now.
The longtime loves, who first met as kids and have been dating publicly since 2017, are often seen on social media sharing sweet snaps of one another and their dog, Sky.
Brittany, who has a huge following of her own, frequently posts pics to Instagram of herself inside Highmark Stadium sporting her man's number 17. We even recently got to sneak a peek at the surprises Allen had for Williams this past Valentine's Day. 
Their romance wasn't always so smooth-sailing. Reports say that Willams first got together with Allen when she asked him to her high school's Sadie Hawkins dance, after which he ghosted her for a year. It wasn't until Allen attended a party for one of her family members that the two officially settled down.
If anything, stans of the couple have been wondering for years when they would finally tie the knot. Brittany herself addressed the speculation on a podcast appearance last year, saying, 
"What me and Josh always say: 'What's understood doesn't need to be explained.' Like we understand what we have."
But new rumors of a scandal and a controversial move on social media have Bills Mafia wondering if Josh Allen and Brittany Williams are done for good.
Did Josh Allen and Brittany Williams Break Up?
Followers of Brittany Williams noticed on Monday that the former Pilates instructor was no longer following her superstar boyfriend on Instagram. She also deleted several pictures of the two of them together from her feed. 
The move raised eyebrows, especially considering Williams posts about her partner so much. Now, rumors are flying around online, with fans speculating about what happened to the happy couple. 
As of right now, Allen still follows Williams' Instagram account, and even recently liked vacation photos she posted last month. 
Of course, this could all mean nothing, and everything could still be blissful between the Buffalo duo. But as die-hard fans of celebrity gossip know, when one celebrity unfollows their other half on social media, it's usually not a good sign.
12 Perfect Valentine's Day Cards For Bills Fans
Show your Buffa-Love with these Buffalo Bills-themed Valentine's Day cards.