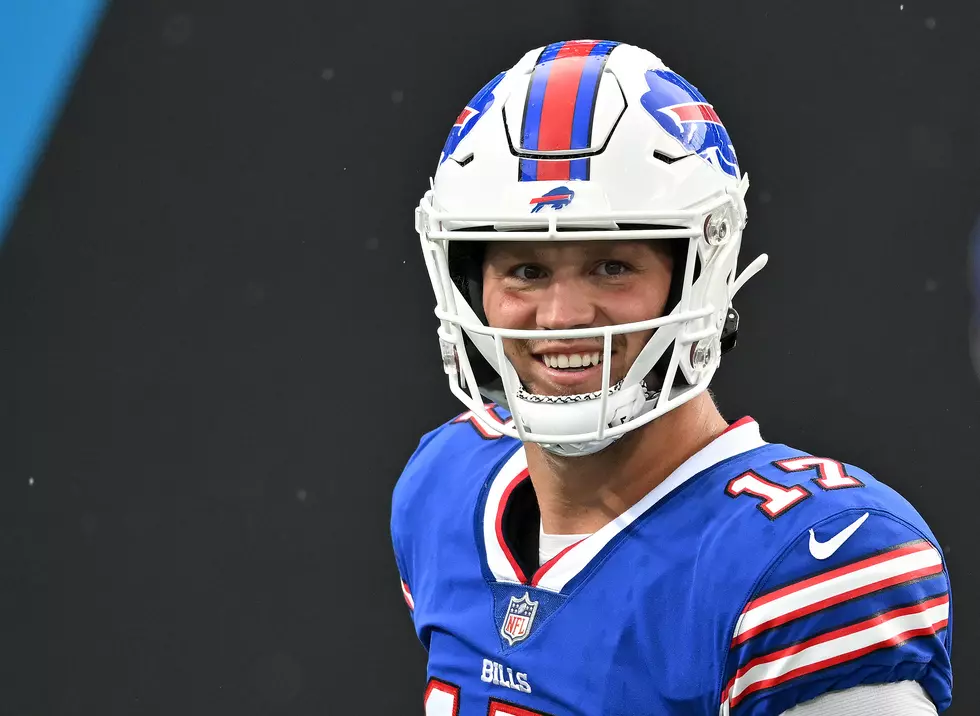 Bills Quarterback Josh Allen Makes a Major Announcement
Getty Images
The Buffalo Bills are getting ready for their three days of mandatory minicamp, which will take place next week at One Bills Drive. It will conclude at the end of the day on June 15th.
After that, the Bills will have several weeks off before they're back at St. John Fisher University for the start of 2023 training camp.
As for the off-the-field, Bills quarterback Josh Allen has been in the news lately. Normally, Allen is in the news because he's one of the best quarterbacks in the NFL, but his reported dating of actress and singer Hailee Steinfeld has made the rounds since Memorial Day Weekend.
Allen is also in the news regarding the most popular sports video game of all-time. Over the last week, there have been rumors and reports that Allen would be the cover athlete of Madden 24.
On Wednesday morning, Allen made that official. He has announced that a dream has come true. He's the cover athlete of Madden 24.
The Bills announced it shortly after.
It's really cool that Bills fans are on the deluxe cover of the video game, which is not normally the case for the cover of Madden.
If you want a sneak peak at the game itself, Madden just released the first trailer for this year's game.
This is a no-brainer pick. Allen is a top three QB in the league and he's on a team who is not only a contender, but has been a team who draws big ratings in prime time. This is not a surprise in the slightest.
Allen is the first Bills player ever to be the cover athlete on Madden.
Buffalonians Would Hate To See Josh Allen Endorse These Companies
The Newest Buffalo Bills Jersey Numbers
16 Buffalo Bills With Some Of The Best And Worst Nicknames