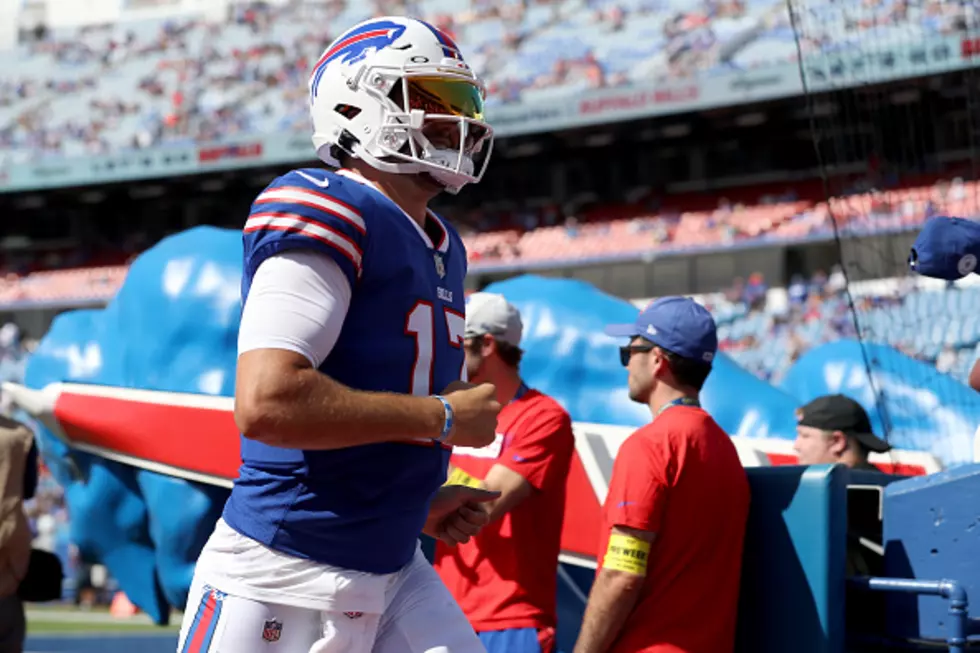 Are NFL Players Trolling Bills QB Josh Allen Here?
Getty Images
The NFL season will kick off on September 8th in Los Angeles, when the Buffalo Bills play at the Rams.
The Bills are the odds-favorites to win the Super Bowl this February and it's because of the roster and the way the team has played the previous two seasons.
The biggest reason the Bills have such high hopes is quarterback Josh Allen, who is now considered one of the three or four best quarterbacks in the NFL. He's probably in the top 5-10 players in the entire league and was ranked number 10 in last year's NFL Top 100.
In case you're unfamiliar, the NFL Top 100 is a yearly ranking of the 100 best players, voted on by current players. It's become a tradition that players and fans look forward to every year.
This year's top 100 is through players 100-51 and so far we have seen one Bills player, Von Miller at 93.
We're assuming Allen will be in the top 10 or even the top 5, but one tweet has Bills fans scratching their heads.
NFL players submit a ballad of who they think are the top 20 players in the NFL and those ballots are tabulated to determine the top 100.
Of these random ballots, Allen is nowhere to be found in any of them.
It feels like all these ballots where from NFC players.
Even though this list is voted on by players themselves, you still can't control biases and players voting for teammates or friends.
The fact Allen wasn't on any of these ballads is remarkably bad.
11 Pictures of Why We Love Josh Allen
Buffalonians Would Hate To See Josh Allen Endorse These Companies
CHECK IT OUT: 100 sports records and the stories behind them