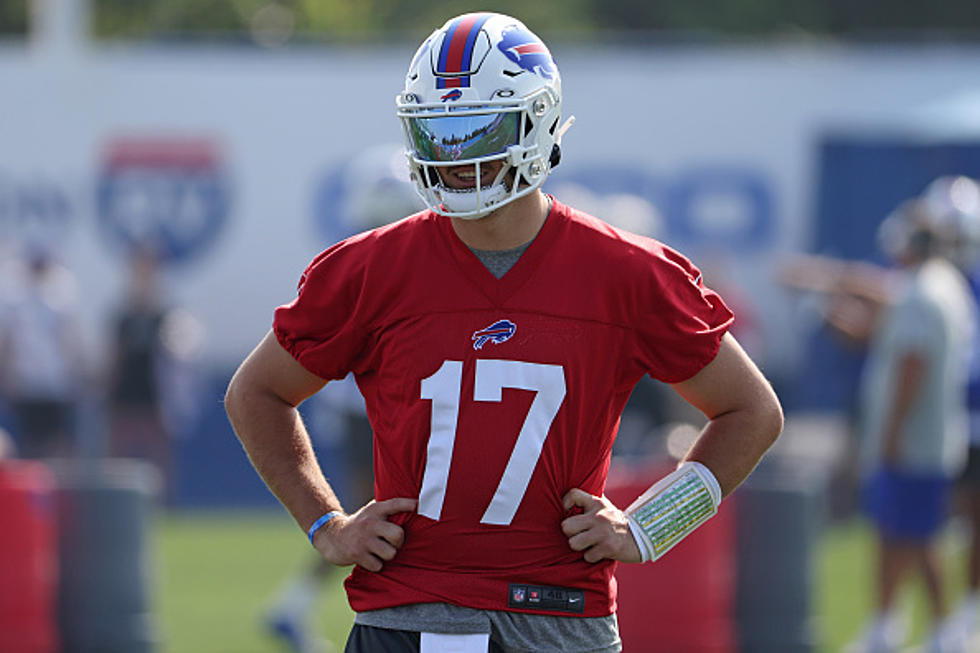 Josh Allen Will Not Play For The Buffalo Bills This Saturday
Getty Images
The Buffalo Bills are two days away from their second preseason game against the Chicago Bears, which will also be the Bills' second straight road game.
The big question for many Bills fans going into this game was will starting quarterback Josh Allen play? Even a little?
Head coach Sean McDermott answered that question on Thursday morning when he met with the Western New York media and said that Allen will NOT play on Saturday in Chicago.
McDermott also said that many of the starters will not play as well, which was the course of action against the Detroit Lions in the team's first preseason game of 2021.
That means that former Chicago Bears starting quarterback Mitch Trubisky will start against his former team and it's reasonable to believe that Trubisky will want to play well in this game, even if it's just for a few series.
What might be a surprise to some is that left tackle Dion Dawkins will play, although it's unclear how many snaps he will get.
Dawkins battled COVID-19 in recent weeks and his battle with the virus was very serious, as Dawkins spent four days in the hospital. It's not clear just how much Dawkins will play.
Stefon Diggs will not play again this week, as he is recovering from a knee injury, but McDermott said they hope to have him back at practice next week.
I think the decision to not play Allen or most of the starters is a smart move. It's a Super Bowl-ready team and there's no need to risk injury, plus last year had zero preseason games and it didn't matter for the team's success.
The kickoff against the Bears is 1 pm on Saturday.
TACKLE THESE: Check Out the Best Uniforms In Each NFL Team's History
CHECK IT OUT: 100 sports records and the stories behind them
KEEP READING: Here are 50 of the most famous sports goofs