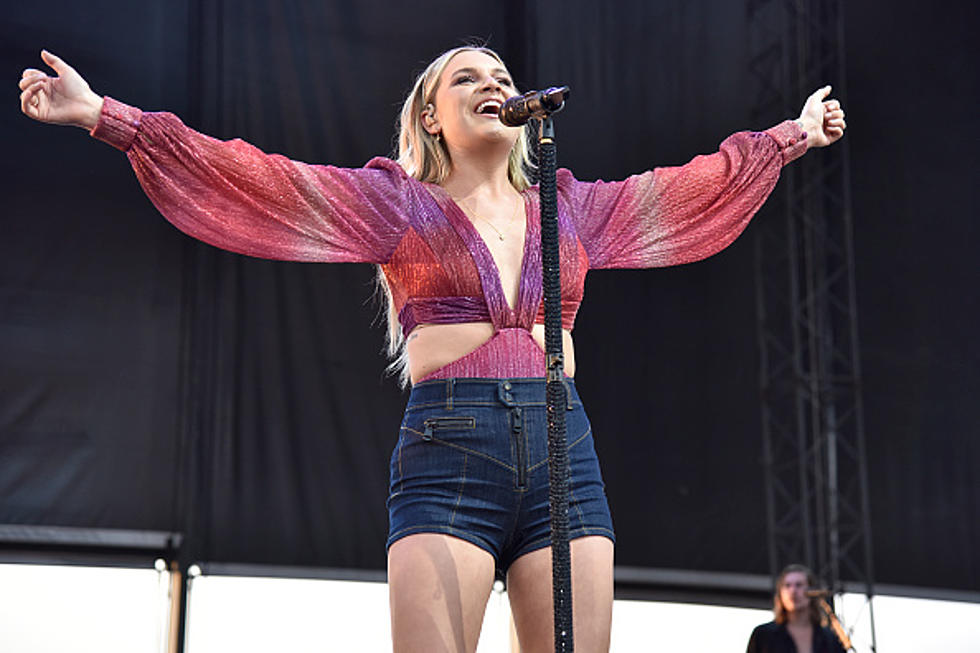 Kelsea Ballerini Tries Guessing These Classic Buffalo Items
Getty Images
September 25th is going to be a big night for music in Western New York!
One of the nicest and most genuine stars in country music is coming to the Western New York area for a show on September 25 a Darien Lake.
We had a fortune to speak with Kelsea Ballerini with playing company this week as she gets ready to embark on a busy August and September to her schedule that will bring her to western New York on September 25.
Kelsea Ballerini is on tour with the Jonas brothers and it brings things full circle as she told us that she has always been a huge Jonas brothers fan! But who is her favorite? After Kadie asked the question, it took Kelsea a second to come up with an answer about which is her favorite and why.
But what about Western New York and Buffalo does Kelsea Ballerini remember? After all, she is on a label owned by Terry and Kim Pegula and has been to Western New York and Buffalo on a few occasions for business and for fun. Could she answer a small quiz about some very classic Buffalo themed items? Check out our interview below with Kelsea Ballerini and see how well she could do on our "Clay and Company- Buffalo Pop Quiz".
We are so blessed to have so many great artist coming to the western New York area this summer and after the year we had in 2020 with the COVID-19 pandemic, it sure is great to be back enjoying live music again. It was just this past Tuesday that Brothers Osborne put on a fantastic show for thousands of fans at Art Park! And it just gets busier from there as we are waiting for Luke Combs, Luke Bryan, Zac Brown and Miranda Lambert shows to happen as well as shows at the Erie County and Cattaraugus County Fairs! There is no shortage of great country music and live music around the Western New York area especially if you include the smaller venues and nightclubs.
Kelsea Ballerini and the Jonas brothers at Darien Lake is going to be an exciting night and if you want tickets, they are still available.
Thanks to our friends at Evans Bank and the Strong National Museum of Play, you can enter the "Half of My Hometown" giveaway.
Not only could you win 2 tickets to the show, but you will also be entered for a chance to win a signed acoustic guitar by country superstar Kelsea Ballerini!
Thanks again to Kelsea Ballerini for her time on our show this week. There is a reason that Kelsea is a superstar and I think we all heard that within this interview. She could possibly be the most down to earth and genuinely nice artist that we have ever spoken with.
5 Things You Will Find At Every Lawn Fete
This is one of the best seasons in Western New York. Lawn Fete season! Here are 5 things you will find at every Lawn Fete.
5 places Every Western New Yorker Learned How To Drive
At the age of 16, every person in New York gets a chance to experience the joy of freedom by getting their learner's permit. But before you can get your license you have to practice driving. Here are 5 places that every Western New Yorker learned how to drive.